ORGANIZE / THE AMERICAN CANCER SOCIETY OF TRANSPLANTATION

On #GivingTuesday, ORGANIZE and the American Society of Transplantation worked together to encourage organ donation recipients and people who have personal stories about loved ones impacted by organ donations to record and share short gratitude videos. Videos were shared nationwide with the hashtag #Power2Save on an online portal hosted by Tribute. By simply asking individuals to share their stories online, ORGANIZE and the American Society of Transplantation were able to educate audiences about the importance of organ donation and boost national registrations for organ donors.
RILEY'S CHILDREN'S FOUNDATION/1070 FAN RADIO (INDIANAPOLIS, IN)

Riley's Children's Foundation ran a collaborative campaign with local celebrities, businesses, and the 1070 Fan Radio station to encourage blood donations and fundraise for the Riley Hospital for Children. Throughout the day, Riley's Children's Foundation held live Q & A chats with celebrities in media, sports, and business on their #GivingTuesday webpage. In addition, 1070 Fan Radio hosted a live broadcast with prizes at the local mall in support of Riley's Children's Foundation. Together, they mobilized the local community online, on air, and in person to encourage 610 donors to give blood and raised $112,502.
HEART OF DALLAS YOUNG PROFESSIONALS (DALLAS, TX)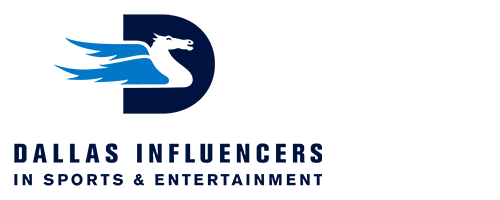 Heart of Dallas Young Professionals
(HODYP) held their third annual Heart of Dallas Fast Pitch event on #GivingTuesday. Six nonprofit finalists that support local youth programs and services were chosen to present a three-minute live pitch 'Shark Tank style' to convince a panel of judges why their organization deserves grant dollars to help them achieve their mission. The event granted $100,000 to the six local nonprofits.
MY MUSIC RX / BEDSTOCK

Bedstock is a one-of-a-kind music festival held on #GivingTuesday, where celebrity artists play music from bed for sick kids stuck in theirs. The festival lineup included over 100 artists from around the globe, including Nick Jonas and Ed Sheeran, who shared videos of themselves playing from bed to raise funds and awareness for MyMusicRx, a flagship program of the Children's Cancer Association that delivers the healing power of music to thousands of hospitalized kids and teens around the U.S. Overall, the Bedstock Festival activated artists from over 48 countries and raised double their 2016 results with $88,000 for MyMusicRx.