Your website problems, solved.
 Imagine a website that doubles your conversions with half the effort

INCREASE REVENUE
Develop a better donor experience with A/B testing for conversions

SECURE TOP SPONSORS
Impress decision makers, get better funding opportunities & win more grants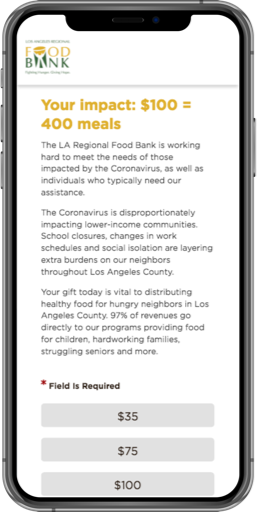 ACTIVATE YOUR AUDIENCE
Create engaging experiences that turn website visitors into lifelong supporters

BE SEEN
Amplify your mission & end hunger in your community with improved visibility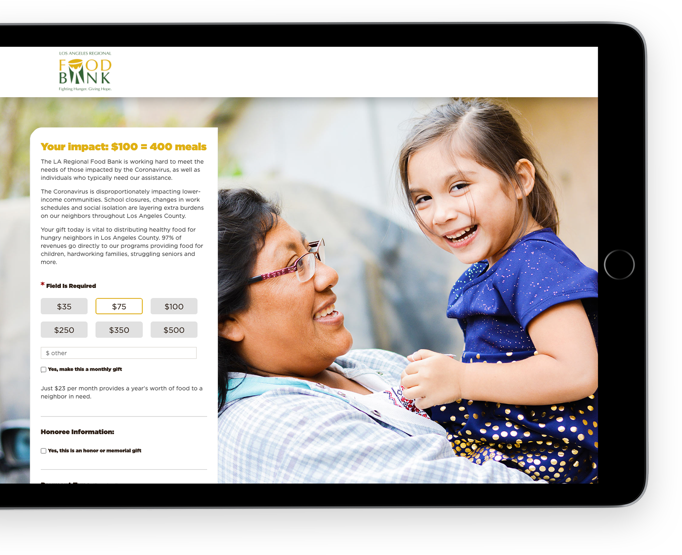 You can also...
Launch campaigns faster
Easily update the site
Get insights into your visitors
Make data-driven decisions
Boost your SEO
Grow your donor base
Build credibility
Optimize mobile
Personalize the donor experience
Expand giving through creative fundraising
The Challenge
With so many logistics for food banks to manage, it is no wonder why their website & digital marketing efforts end up being neglected. This infamous "someday" website to-do list is causing food banks across the country to lose out on hundreds of millions of dollars of potential revenue each and every year.
Mittun has identified a common strategy amongst food banks to achieve greater results amongst all desirable metrics – more donors, more revenue, bigger sponsors, more volunteers, more email sign-ups, and – most importantly – more meals delivered to more people.
The Solution ⭐
The Mittun Method. A modern website infrastructure that gives your organization total insight, control, and room to grow.
Imagine launching a new online campaign in minutes, not months. Imagine A/B testing calls-to-action on your donation page to actually understand what copy improves conversions. Imagine having a transparent, holistic understanding of your website, your content, and your ads, and how your audience interacts.
It's a whole new way of imagining your website. And it all starts with Mittun.
How Mittun Can Help
We are a full-service web design & digital marketing agency – offering food banks and pantries a support network and elevating your mission through design & strategy.
From new website builds to day-to-day updates to advanced API development – Mittun has you covered.
MITTUN WEBSITES
New Websites
Campaign Microsites
Custom Landing Pages
Donation Pages
WEBSITE SUPPORT
Dedicated Website Care Team
Monthly Website Maintenance
Website Insurance
Custom Development
WEBSITE MARKETING
Google Ads Management
Google Ad Grant Management
Facebook Ad Management
Website Funnel Optimization
CREATIVE DESIGN
Website Redesigns
Newsletter Designs
Campaign Branding
Asset Creation
SPECIALTY SERVICES
Donor Journey & Email Sequencing
A/B Testing for Conversions
Advanced Heatmap Tracking
API Automation & Integrations
Proudly Supporting Food Banks Nationwide

Los Angeles Regional Food Bank

Food Share Ventura

United Food Bank

Second Harvest of Silicon Valley

Capital Area Food Bank
THE LOS ANGELES REGIONAL FOOD BANK
Food Bank Spotlight
See the following analytics to view the Los Angeles Regional Food Bank's return on investment from July through December 2020.
Facebook and Google Return on Investment
Facebook and Google Total Ad Spend
Services Performed by Mittun
Google Ad Grants Management
Approval
Reactivation
Account Setup
Ongoing Management
Google PPC & Display Ads
Channel Setup and Campaign Optimization
Monthly Campaign Management
Facebook Ads
Channel Setup and Campaign Optimization
Monthly Campaign Management
Fueled by passion.
Powered by results.
Mittun is on a mission to make the world a better place, one website at a time.
Get Started