An effective approach to delivering outstanding results.
Choose between 30, 60 or 90 days for your production timeline.

Below is a sample timeline for critical milestones & due dates. 
Payment Due
Project Kickoff
Website Prototype Review
Payment Due
Final Payment Due
Website Goes Live!
Website Production Timeline
Below is an example timeline for a website that's launched
in 60 days & has 3 months of support. 
Below is a breakdown of the Mittun Model for successfully launching a new website.
This process is constantly improving & is a refined version of the last 100+ websites we've launched.
Make deposit & submit questionnaire
Gather info via questionnaire
Set goals & define objectives
Audit current website
Determine target audience
Uncover true priorities
Prioritize an action plan to achieve your goals
Define what success looks like
Determine minimum valuable product
Determine maximum value product
Organize & prioritize content
Build sitemap of how it all ties together
Create wireframes to display content
Design visual hierarchy & site layout
Design preferences & mood boards
Flowcharts & mockups
High-fidelity design prototypes
Variations, feedback & iterations
Create & build a premium product
Setup technology stack
Build clickable prototype
Input of all final content
Build, test, optimize
Input of final content
Integrate analytics & site metrics
Search engine optimization
QA testing & on all devices
Publish website at your-domain.com!
Access to priority support
How-to videos & online training
Ongoing management, updates & improvements
Fix-it-insurance: updates, bugs or hacking
Ongoing support
Below is a breakdown of the required elements & desired outcomes of successfully launching a new website.  
You Provide:
Honest answers, a clear vision & a down payment.
Availability to talk for 1-2 hours, in person or over the phone
Style guides, design preferences, Pinterest mood board or similar.
Login/password to your domain registrar, hosting account provider & website analytics.
Access to donation/payment platform, email marketing platform & other 3rd party integrations.
Well-organized website content for each page (headline text, body copy, photos, videos, media, etc.)
Well-organized & properly prepared website content for each page.
Consolidated feedback from one primary point person.
Quick revision requests & approvals on each round of sitemaps, wireframes, mockups & prototypes.
Final review, final approval & a final payment (if applicable).
Outcome:
A custom project dashboard & ideal starting point.
Creativity, professional insight & fresh ideas.
A one-to-few-page PDF that outlines the strategic roadmap for how it all comes together.
Approval of current technology stack or recommendations for improvements
A secure place to collect, manage & store your website logins.
Clear instructions on how to prepare, package and provide content.
A safe place to store, backup and consolidate your content.
A round of revisions & iterations for each stage.
Original sitemaps, wireframes, mockups & clickable prototypes.
A successfully launched & live site with technical support.
How To Organize & Prepare Your Content
Content preparation is the most critical component (on your to-do list) to launching a successful website project.   
A Process Trusted By Many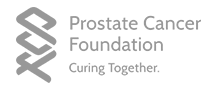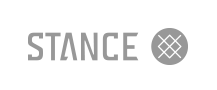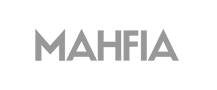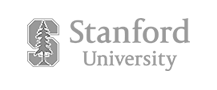 Your Nonprofit Website, Transformed.
Quit wishing your nonprofit had an engaging new website & finally get one.
Get started today & launch your new website within 3 months.