Gamification for
Nonprofit Websites
Elevate traditional fundraising with an interactive donor experience.
Contact Us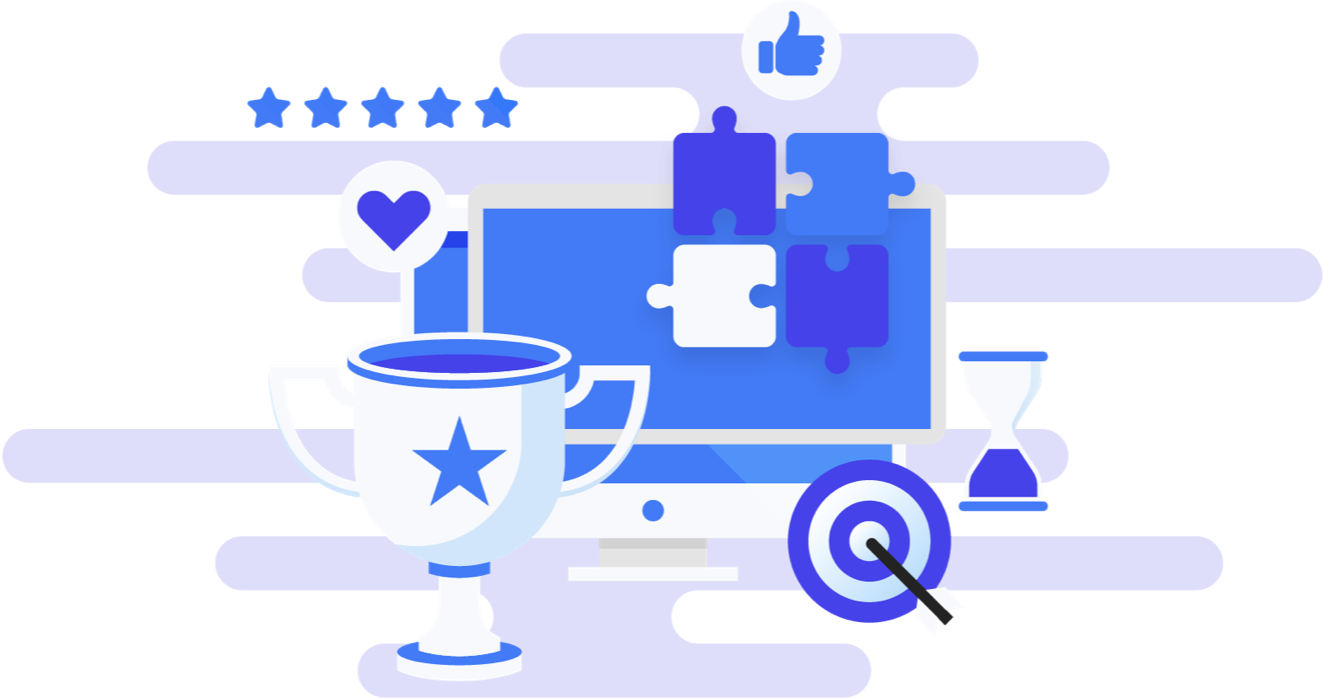 The Benefits
Work smarter, not harder. Gamification boosts how much and how often a donor gives.
Increase engagement
For the donors who let their unopened emails pile up or supporters who haven't committed to the cause, gamification offers a modern and fun way to get involved.
Create user-generated content
No matter how great your social posts are, any positive content created by someone else is exponentially more valuable. And gamification for nonprofits gets people talking.
Better search engine ranking
One way Google judges your site is by how long a visitor spends on it. If a game keeps them on your page longer, your site gets a boost on the results page.
Features
Combine incentives and enjoyment with the importance of your mission
to create a unique opportunity for engagement.
Trivia Questions
Trivia Questions
that
Increase Engagement
Offer a new question each day and positive reinforcement for users who answer it in the form of tallying the impact. The simplicity is what keeps people coming back, and what makes such a difference.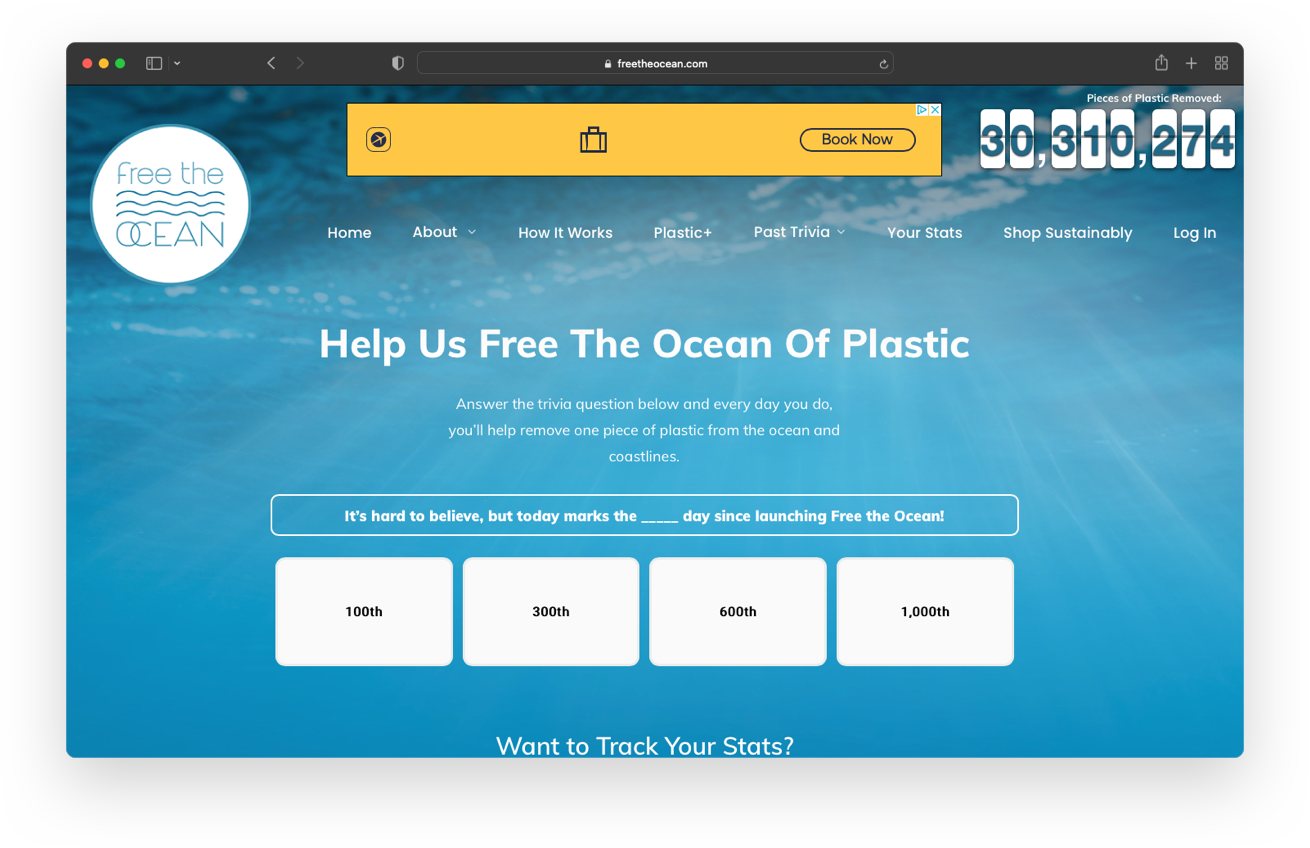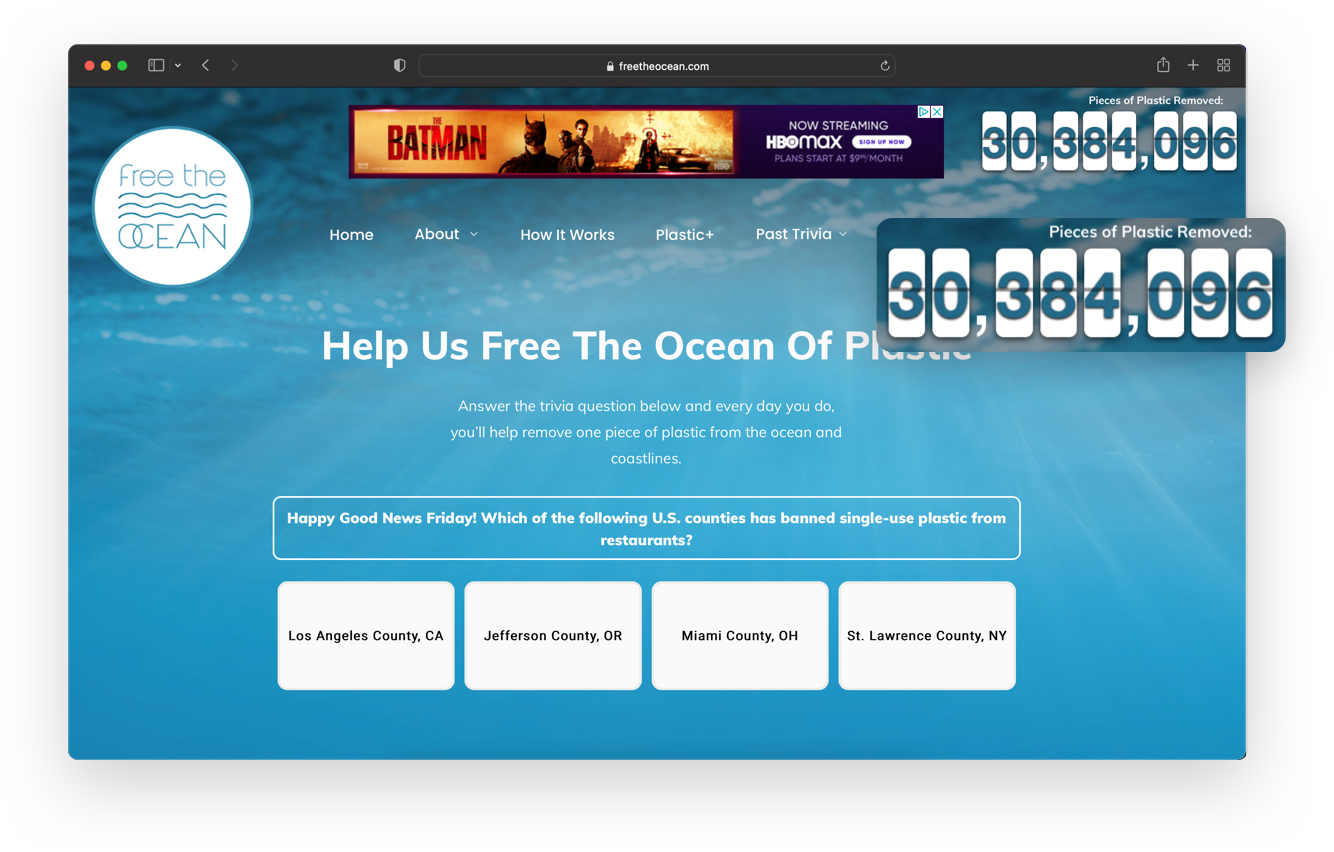 Counters
Live Counters to
Display Users' Impact
Using conditional logic, visitors on any page of the Free the Ocean site can get the current estimate of pieces of plastic removed. It's not a small number, and people want to be part of something big.
Leaderboards
Individual or Team Leaderboards

to Check Their Ranking
Instead of strong-arming donors into generosity, leaderboards invite them into the community and connect them to the mission as they compete to see their name on the list of those making an impact.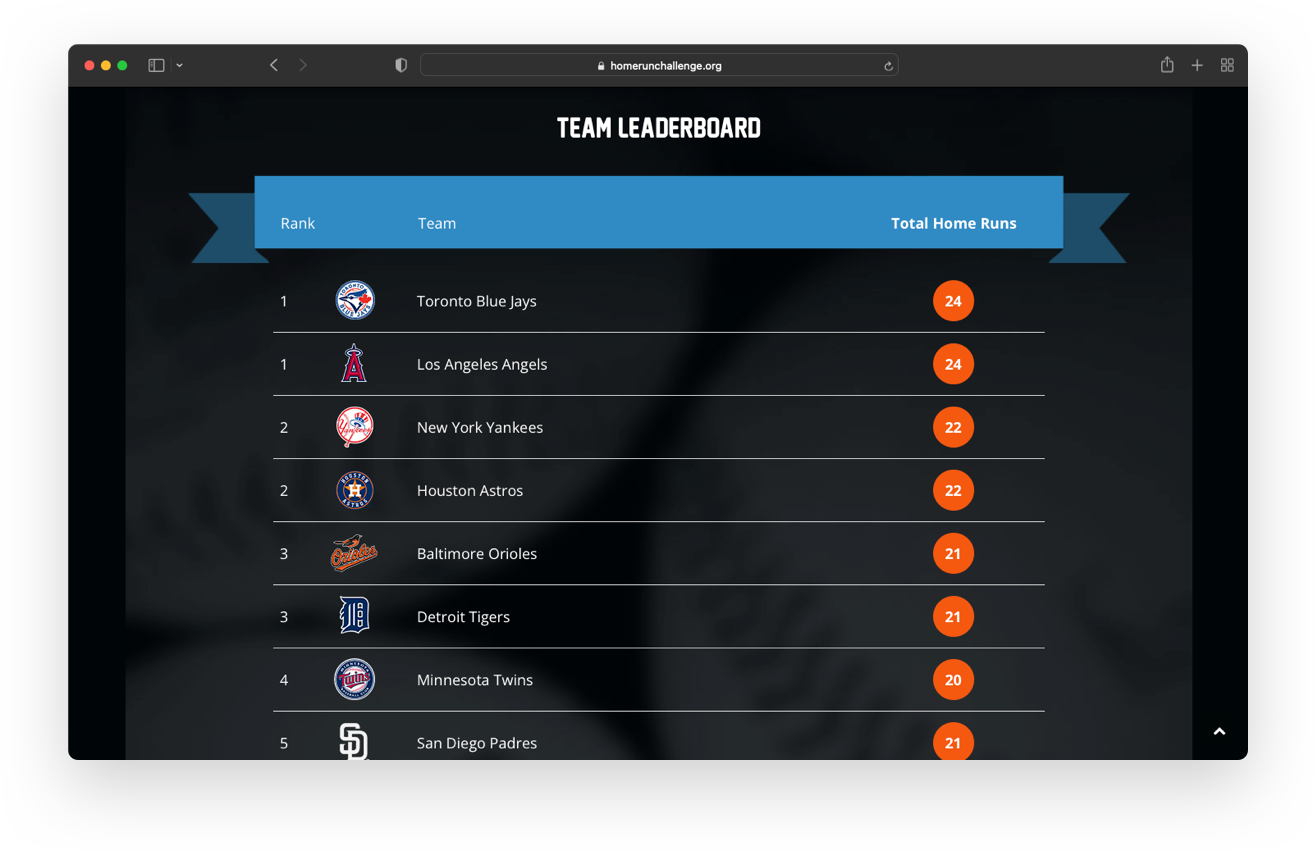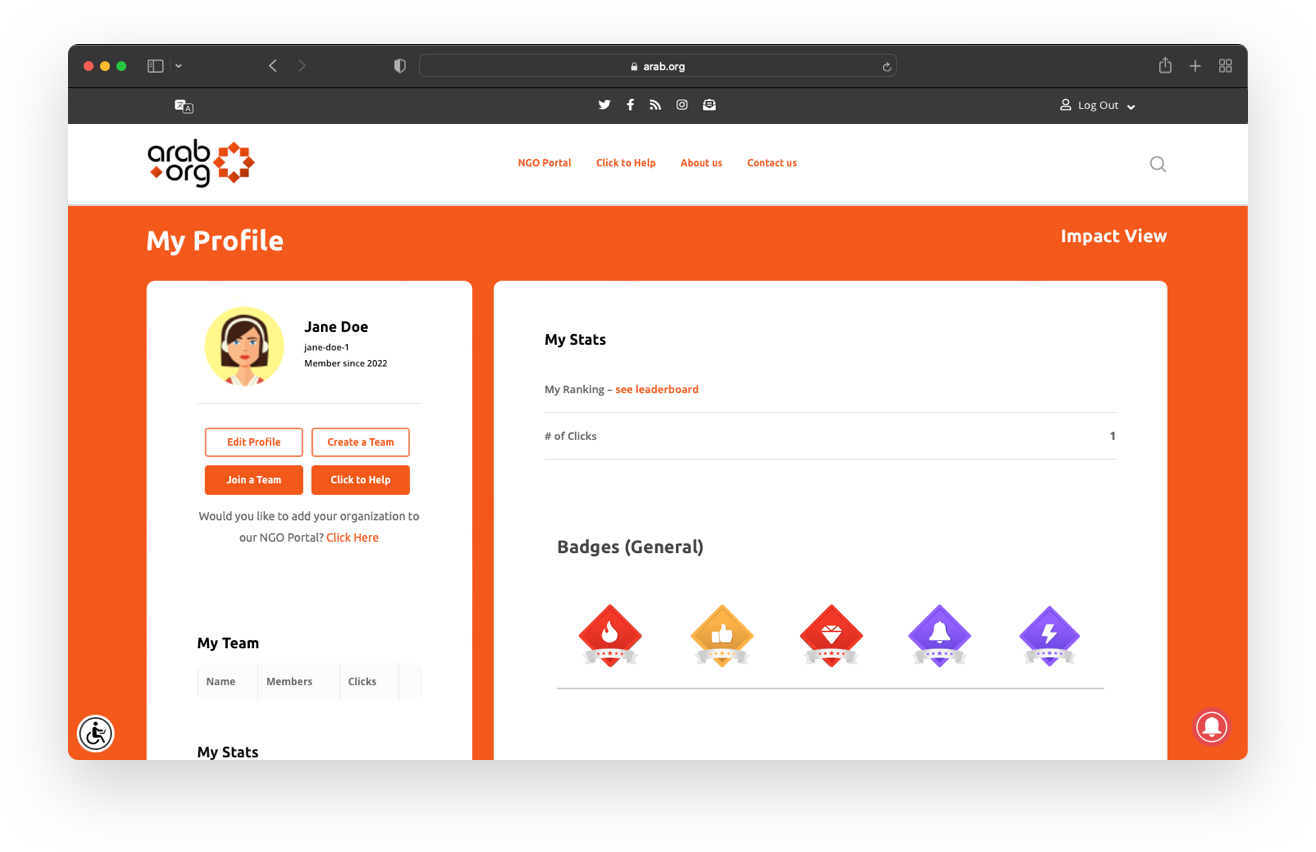 Badges & Trophies
Rewards users with badges or trophies

for completing tasks
Earning a badge gives people that "feel good" energy (and bragging rights) to keep them coming back for more.
Or reward users with
coins or points
Sometimes the best competition is against yourself. Turn their engagement into a tally system they can watch grow and relate it back to their impact.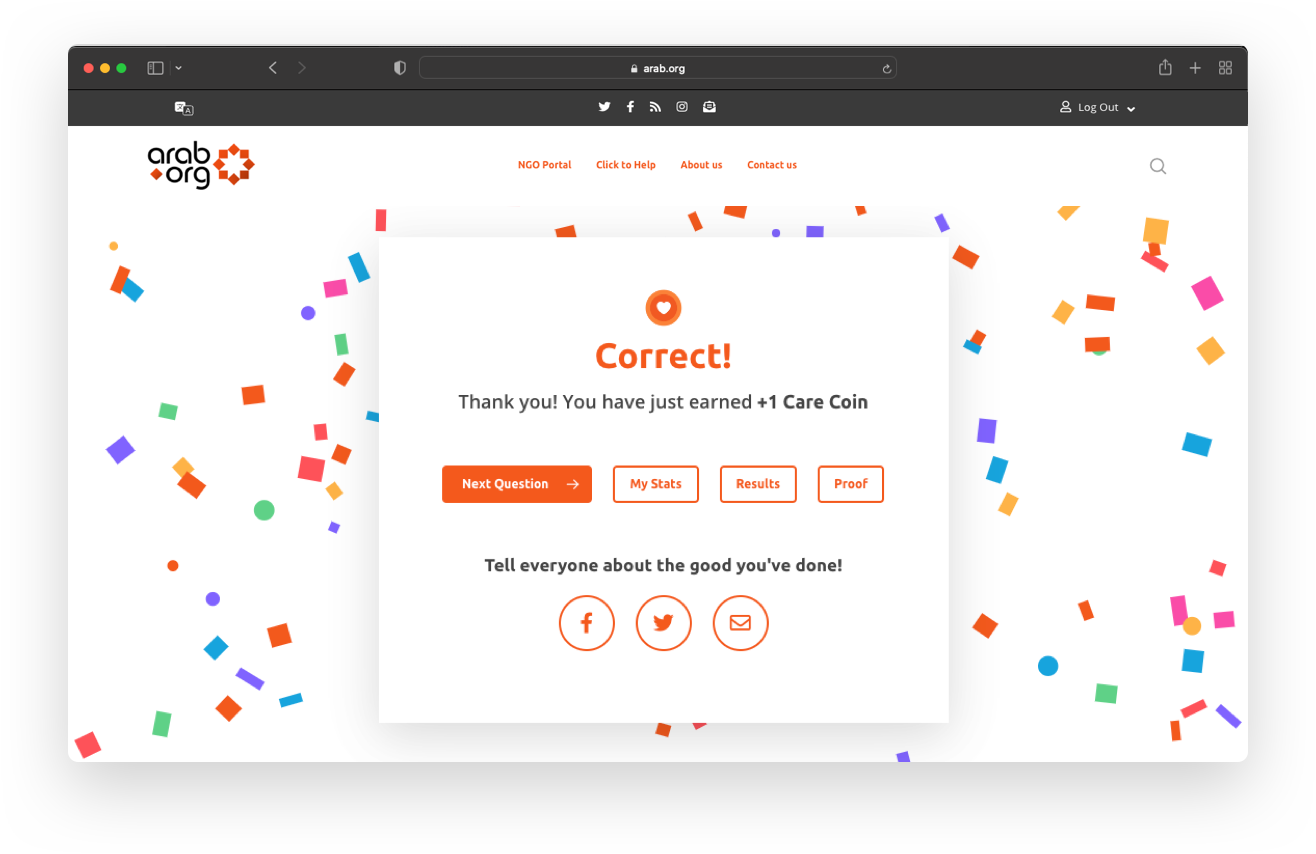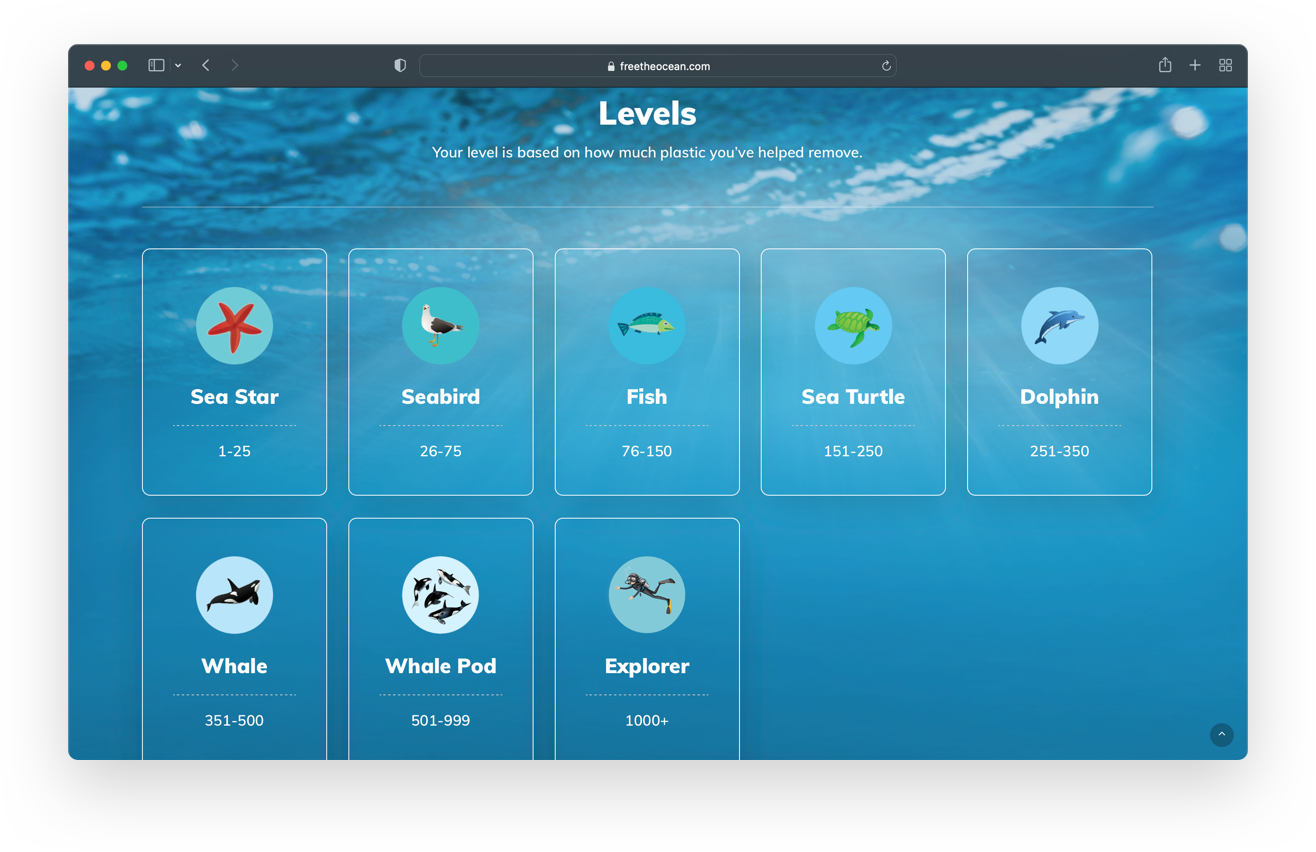 Badges & Ranking
Level up! Earn badges the
more you play
Working towards a goal is motivating. While you have your fundraising goals, give your donors stepping stones to reach on their own.
Confetti Animation
Make anything 2x more fun with
animated confetti
Don't discredit a simple animation! Adding something purely for the enjoyment of it shows your attention to detail and solidifies the positive experience for the user.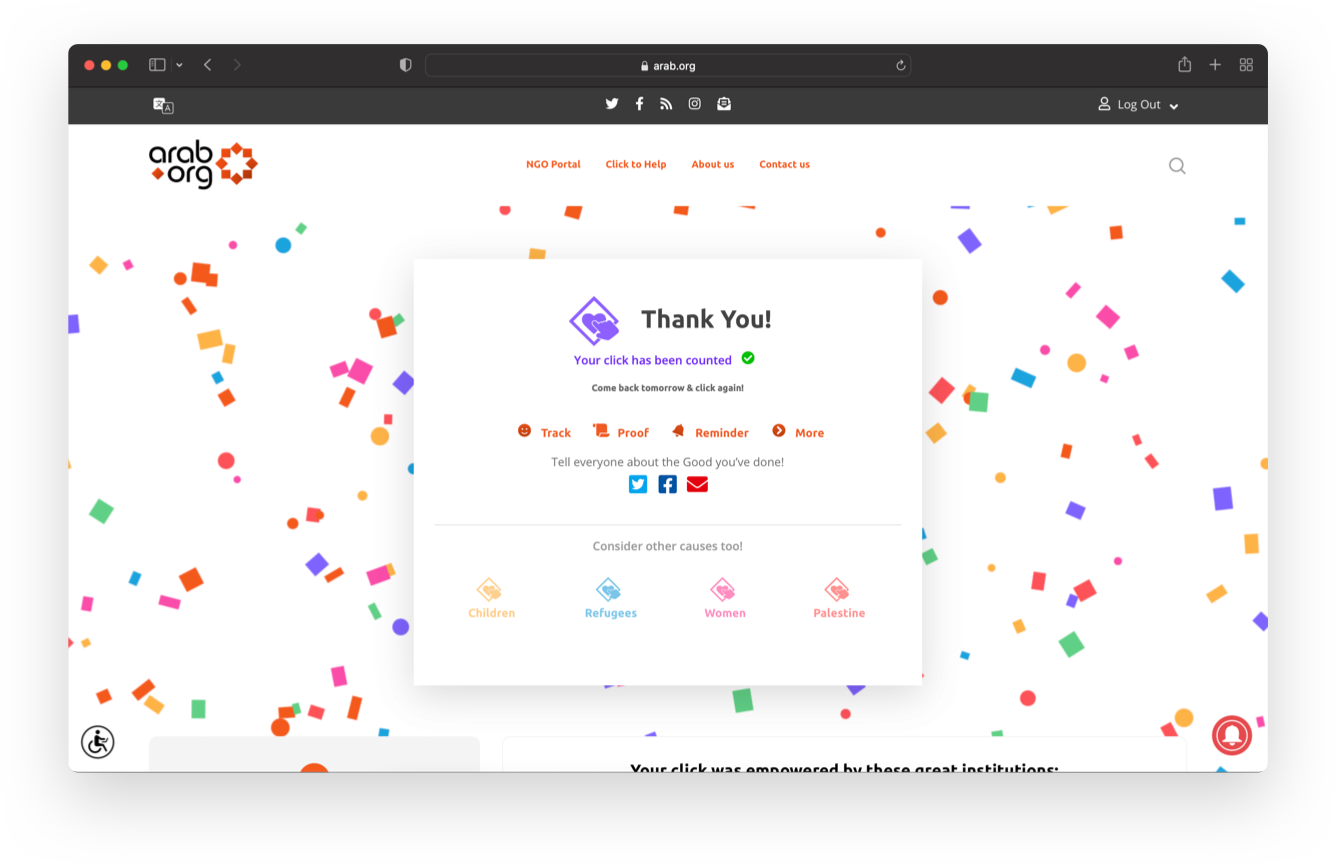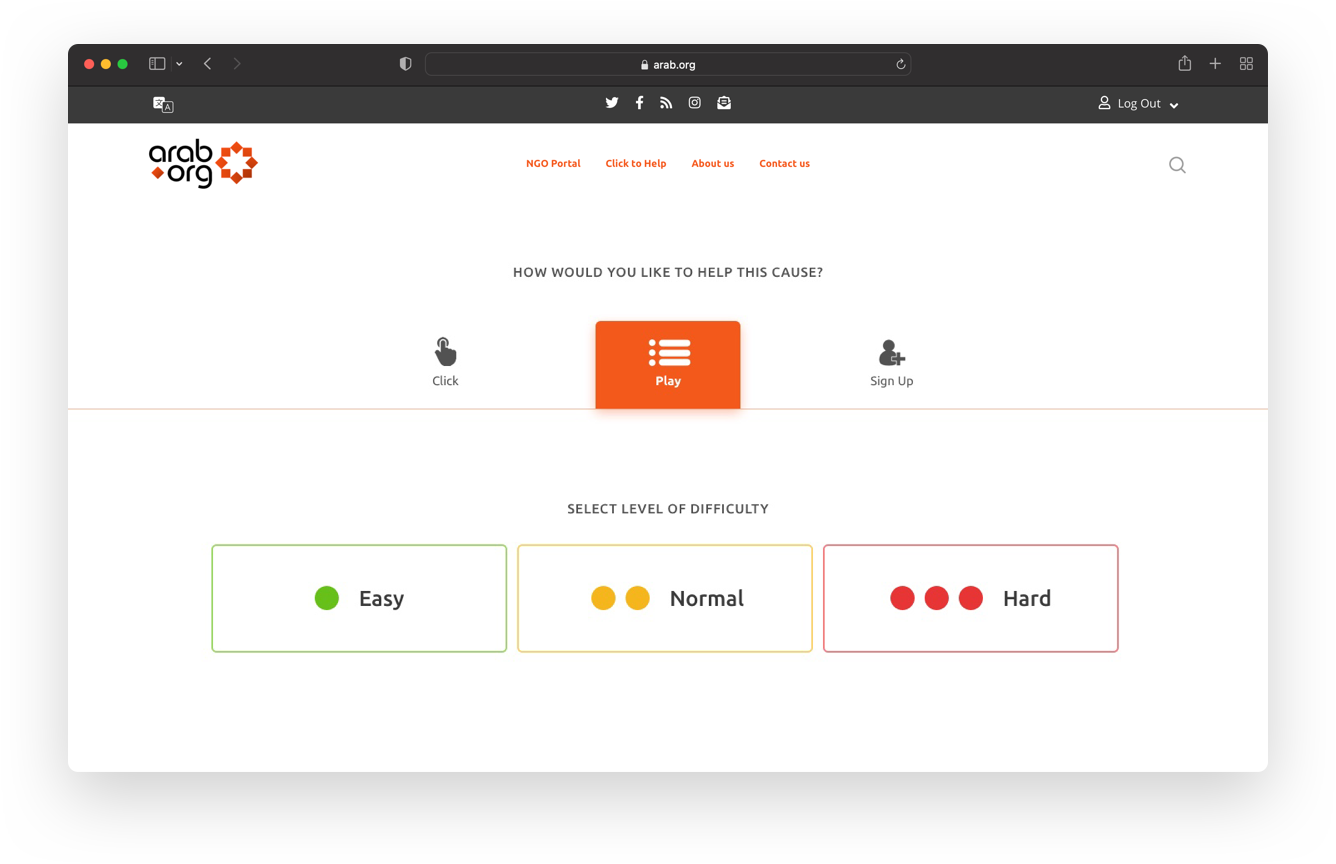 Trivia with Levels of Difficulty
Give users a choice. Select
level of difficulty

for quiz questions.
Meet your supporters where they're at. Maybe they need an easy win that day. Maybe they're ready to take on the world. Let them decide. They'll appreciate it.
Engagement Boost
Encouraging popups

motivate users to continue on
A well-crafted popup can dramatically increase conversions. They can promote content, fuel lead generation, and grow subscription lists efficiently.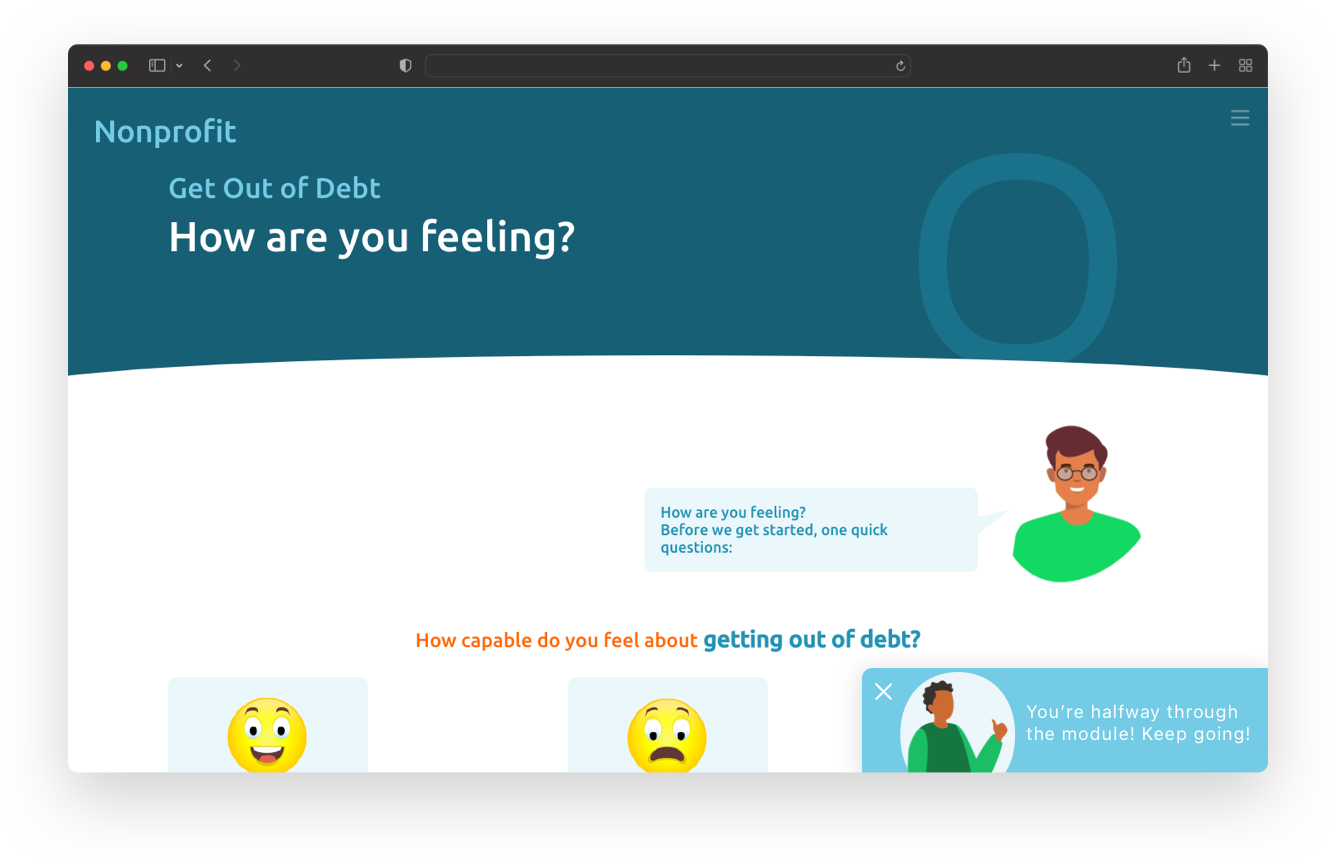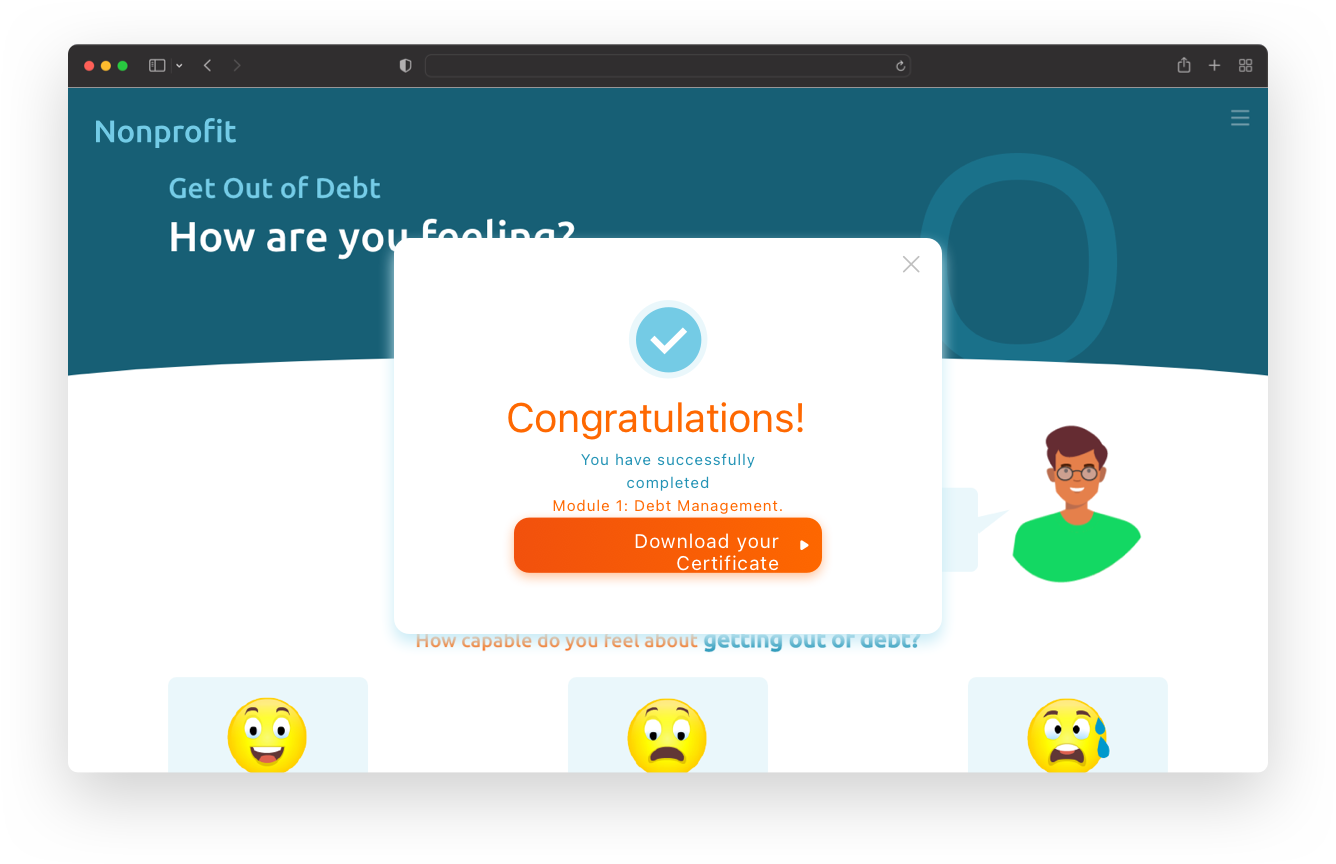 Certificates
Downloadable certificates

to print or share
Celebrate your supporters! When they reach a milestone or unlock an achievement, give them the opportunity to promote themselves while also promoting your nonprofit!
Ready to do more good and have more fun?
Mittun has helped countless nonprofits level up their fundraising efforts with gamification strategies.
Request a quote