The Collaborative is a three-day experience that connects all levels of the social sector to share breakthrough solutions to the world's toughest problems, culminating with a celebration of the Classy Award Winners.
What happens when you put 1,200 innovative people under one roof, inside a beautiful warehouse on the coast of Boston? Endless amounts of inspiration, dozens of new friends and countless smiles.
The energy level was at an all-time high by Thursday night. Over one-thousand people gathered together to celebrate the most innovative organizations that are committed to solving the world's toughest challenges.
From building schools in Africa to creating prosthetic limbs and creating means of supplying low-cost feminine products to developing countries— the Classy Collaborative is a place of true inspiration.
Mittun was a Technology Sponsor, posted up directly next to Cambridge's very own local company, Hubspot. We laughed, we smiled and we made a lot of new friends.
The Mittun team was on-site showcasing how nonprofits can take advantage of the Classy Fundraising Suite if they're using WordPress. Mittun support superstars were demoing the ClassyPress WordPress Donation Plugin, showing them how to unlock the potential of their website.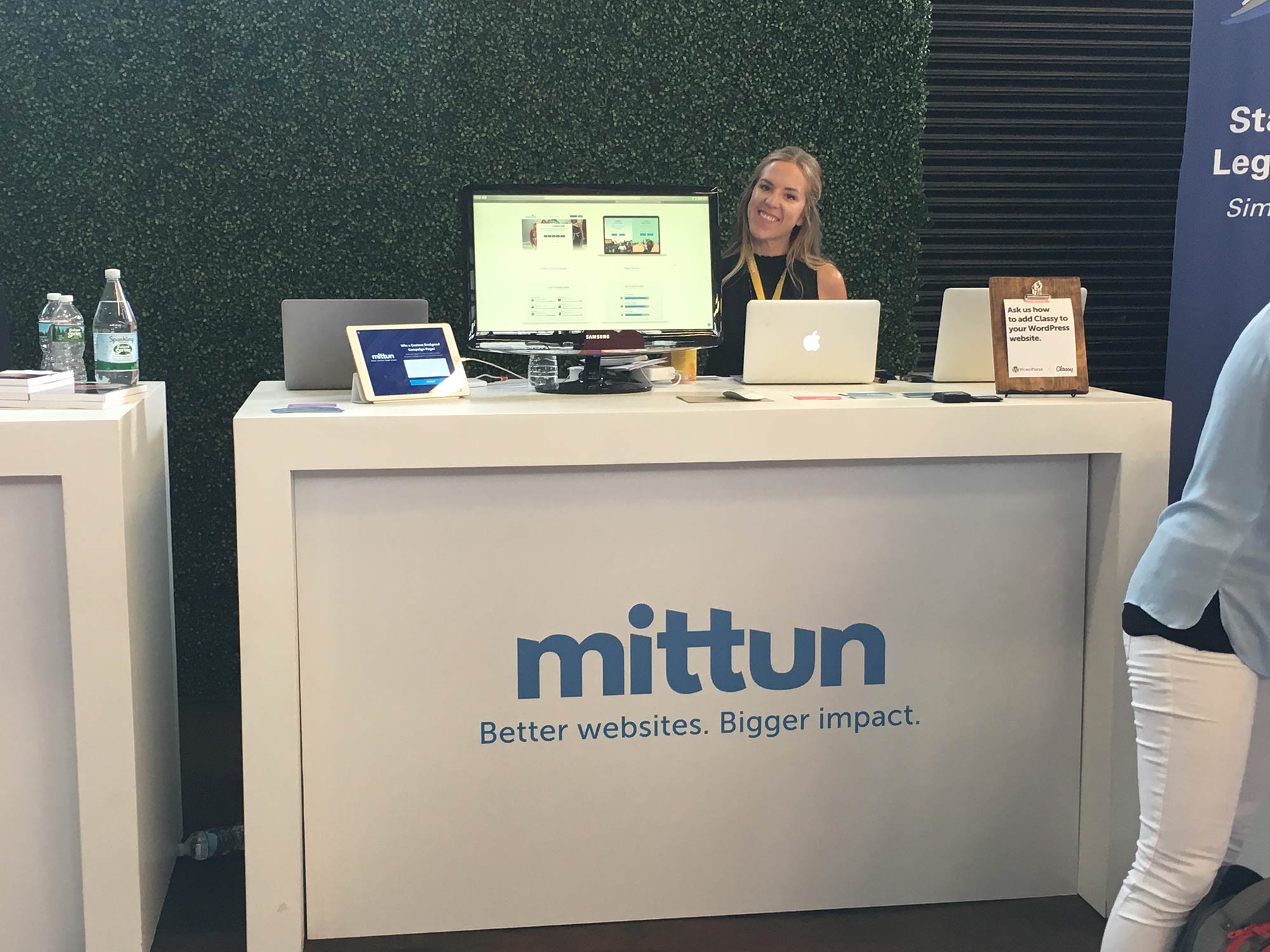 What you missed:
ClassyPress allows you to easily pull in your Classy Campaign data directly into your website. The best part? No coding is required. It's a plugin-n-play WordPress donation plugin that saves time, money and resources.
If you're using Classy Fundraising and using WordPress, you should download the plugin right here before prices go up.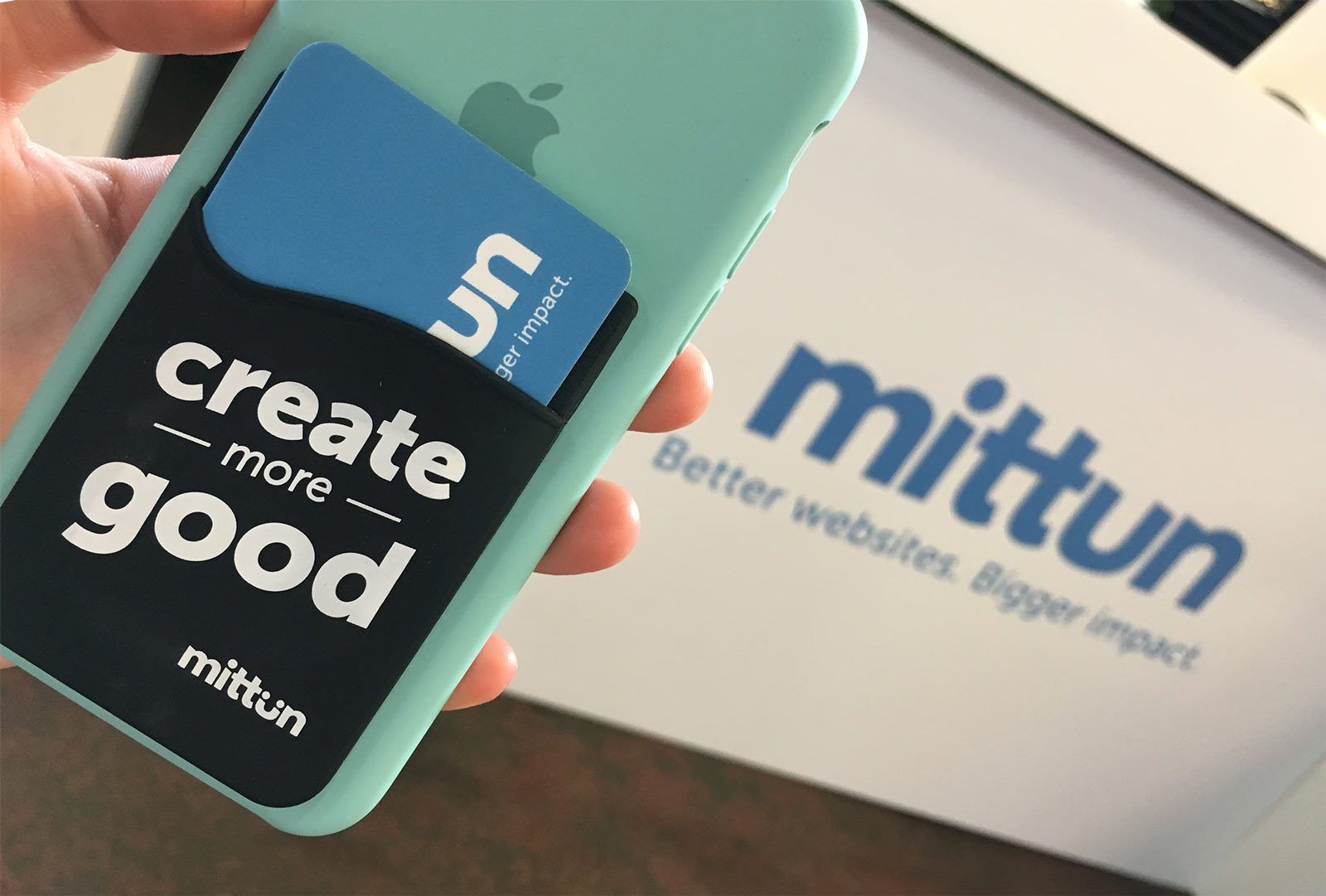 The Classy Awards:
The Classy Awards is the climax of it all. A red carpet event hosted by Classy, celebrating the world's most innovative organizations that are solving our toughest problems. A year-long panel-based qualifying procedure took place before the finalists could even be selected.
100 nonprofit organizations were invited to attend the Collaborative. Only 10 were called up on stage. Let's see who won, shall we?
Humanitarian Openstreetmap Team
Putting the world's most vulnerable people and places on the map
Mission Asset Fund
Providing zero-interest loans to help people establish or build credit
Days For Girls International
Opening the doors to opportunity and freedom for every girl, everywhere
Sustainable Health Enterprises (SHE)
Helping women start businesses that address girls' and women's lack of access to affordable disposable menstrual pads
Because International
Providing adjustable shoes that protect children from soil-transmitted disease
Habitat For Humanity International
Helping low-income households access loans to build stability and self-reliance through shelter
International Justice Mission
Protecting, rescuing, and restoring child victims of cybersex trafficking
OpenBiome
Expanding access to safe and affordable gut microbiome transplants
Grassroot Soccer
Revolutionizing adolescent health by combining soccer with HIV and sexual health education
SamaSource
Employing low-income communities in digital work
Our personal favorite was Because International. We love their mantra, the actual product itself (expanding shoes) and overall mission. Plus, we want a pair for ourselves!
Have you ever attended the Classy Collaborative or Classy Awards? If so, what did you think?