What is #GivingTuesday?
#GivingTuesday is a global day of giving fueled by the power of social media and collaboration. Celebrated on the Tuesday following Thanksgiving (in the U.S.) and the widely recognized shopping events Black Friday and Cyber Monday, #GivingTuesday kicks off the charitable season, when many focus on their holiday and end-of-year giving.
#GivingTuesday online giving grew by 500% since its creation in 2012
Online giving has jumped by 28% since 2016
Online donation volume grew by 20% compared to 2016
8% more social good organizations received an online donation on #GivingTuesday 2017 compared to 2016
Plan For #GivingTuesday
In 2017, more than 45,000 organizations participated in Giving Tuesday, raising $274 million. Last year alone 150 countries participated and total donations grew by 55%, and this year is expected to be even more successful!
We've created a quick checklist to help you prepare your nonprofit for Giving Tuesday.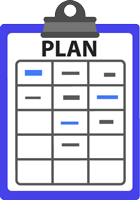 1. Plan your Fundraising Campaign
Figure out what you are trying to accomplish. Set a clear goal, focus on the why of the campaign, what are you trying to accomplish? #GivingTuesday is all about showcasing the impact of your campaign. Check out this 40 Day #GivingTuesday campaign timeline to help get yourself on track.
Ask Yourself These Questions
Is your campaign simply about raising money, or are there actions you want your supporters to take like donate food, or make a pledge?
Will there be a matching gift?
How will you engage your donors?

2. Use #GivingTuesday Campaign Resources
As you probably know, nonprofit budgets are tighter than ever, which could possibly limit your #GivingTuesday campaign in terms of size. Because of this, maximizing your resources is essential to your #GivingTuesday success.
GivingTuesday.org is an incredible resource when it comes to your #GivingTuesday campaign. They provide different toolkits and timelines to make sure you are on the right track.
Mittun also provides a whole bunch of #GivingTuesday resources, such as our own #GivingTuesday Toolkit. We can even help you add a #GivingTuesday campaign page or donation form to your current website. Get more info here.
3. Reach out to past donors
If  you're using a great donor management software it will allow you to make better data-driven decisions that will increase your opportunity for success exponentially.
However you do it, segment out people who have donated in the past. Because these people are familiar with giving online, they are often more likely to give again. This is much more effective when you recognize their past donations with gratitude.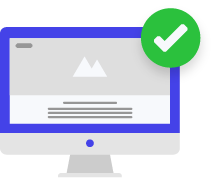 4. Make sure your website is updated
With #GivingTuesday being a very digitally based campaign, most of your supporters will be giving via your online donation page.  It's important to have have a great website before potentially thousands of donors start accessing it on #GivingTuesday.
2 important things to make sure your website has –
Make sure your website is mobile responsive. Donors will be accessing your website from laptops, tablets, iPads, cellphones, etc. You need to make sure it looks good and works on all devices.
Feature #GivingTuesday on your website. Some people aren't familiar with #GivingTuesday. By featuring #GivingTuesday on your website, potential donors can learn more about it and may be inspired to donate!
Spice up your social media or nonprofit website with these GivingTuesday graphics! Click on any of the images below to open them in a new tab. Then right click and save or drag them to your desktop. On a mobile device? Press and hold until the option appears to save to your camera roll.
What to Include on Your #GivingTuesday Page
Having a progress on your page that showcases your campaigns progress will also inspire donors to give, it helps them to see the impact that is being made by donations.
Providing statistics about your organization will help to showcase how you are making an impact, and how donations can help directly.
A countdown ticker suggests urgency to potential donors. By showing them that time to help is almost up, it will make them feel like it's now or never.
By providing pre-set donation amounts, it makes it even easier for the user to give! Plus, by providing pre set amounts they may be inspired to give more.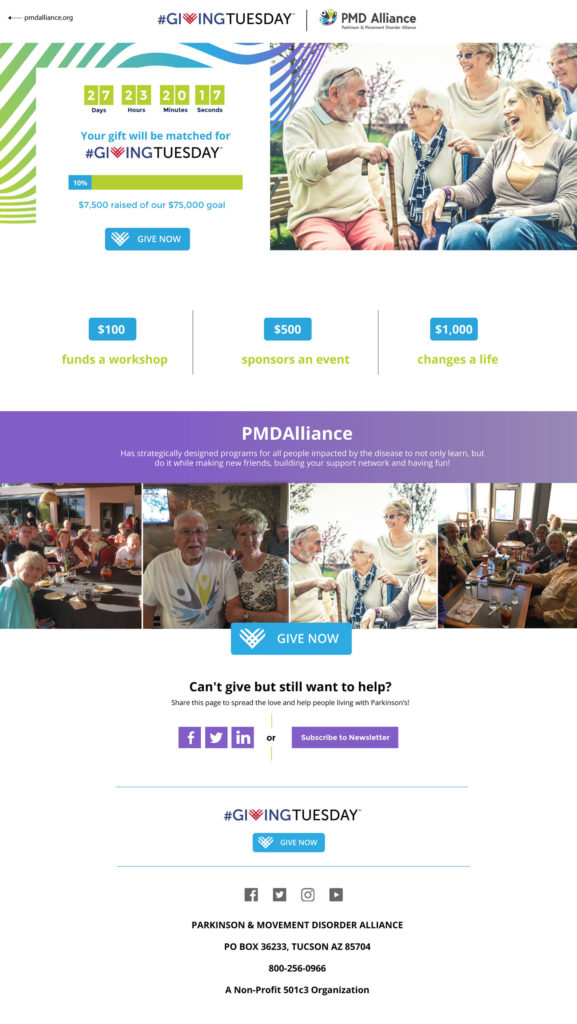 Are you looking for help with your #GivingTuesday campaign this year?
Contact Mittun for a free assessment today