The Americans with Disabilities Act (ADA) passed in 1990 ensured that individuals with disabilities were protected from discrimination and received reasonable accommodation in the workplace, school and other environments. As technology evolved, so did the scope of the ADA, and so did the responsibilities of web developers. Creating an ADA compliant website isn't mandatory for non-government agencies (yet), but it is best practice to avoid legal issues and to create an inclusive digital environment for all your visitors. And did we mention there is potentially a tax credit for nonprofits?
Tell me more about the ADA Tax Incentive.
You can get up to $5,000 in tax credits to make your website accessible to all. Under IRS Code Section 44, businesses who make accommodations to ensure they are accessible to individuals with disabilities – including increasing their website accessibility – can qualify for this incentive.
The tax credit is available to businesses that have total revenues of $1,000,000 or less in the previous tax year or 30 or fewer full-time employees. This credit can cover 50% of the eligible access expenditures in a year up to $10,250 (maximum credit of $5000). The tax credit can be used to offset the cost of undertaking barrier removal and alterations to improve accessibility.
To put it simply – you need to pay taxes in order to get a tax credit. But the IRS tax code does not always make it very clear when it comes to nonprofits. There are many types of nonprofits in the federal tax code, and not all of them are totally tax exempt. To make things even more complicated, even 501(c)(3) organizations are divided even further into various groups that function differently under the IRS.
So what does that mean for you? If you are a nonprofit, you will need to consult with a CPA to determine if the ADA tax incentive would apply to your organization. If you are a social enterprise or other social good organization, there is a good chance you qualify, but it is always best practice to get input from the expert before proceeding.
What is an ADA Compliant Website?
In a nutshell, an ADA compliant website is a one that is designed for everyone to use. No matter an individual's abilities, they should be able to access and use the content on the site in a way that works for them.
What does it mean to make a website for everyone?
In 2016, UC Berkeley found out the hard way when the Department of Justice had them remove and replace 20,000 audio and video files that were inaccessible to students with disabilities. The DOJ said the school should adopt the World Wide Web Consortium's Web Content Accessibility Guidelines (WCAG) to make their site accessible, and these guidelines became the accepted ADA compliant standard.
The WCAG is not a short checklist, but all criteria fall under four main categories:
How Can Mittun Help?
At first glance, ADA compliance can seem overwhelming. With such a range of tools and abilities to account for, getting your website up to speed can seem daunting, but being ADA compliant means that everyone will feel comfortable on your site – donors, clients, and future supporters. And Mittun can help you get there.
Mittun redesigns a website and achieves ADA Compliance for a one-time cost of $10,000
The credit can cover 50% up to a max of $5,000

You owe $5,000 less on your taxes! 

You got a $10k redesign for 50% off!
Get Started
Mittun makes your current website ADA compliant for a one-time cost of $2,500
Since it is an eligible access expenditure, you receive a credit for 50%

You owe $1,250 less on your taxes! 

You received premium web support for 50% off!
Get Started
Mittun designs & builds a brand new ADA compliant website for $20,000
The credit can cover 50% up to a max credit of $5,000

$15,000 remaining for deduction

Receive a $20k website for 25% off!
Get Started
What's Next?
ADA compliance is a critical issue that no organization can afford to ignore.
If you're looking to make your website ADA compliant, but need help, Mittun's got you covered. We can help your organization launch and maintain a site that everyone can access. Because designing, creating & supporting nonprofit websites is all we do.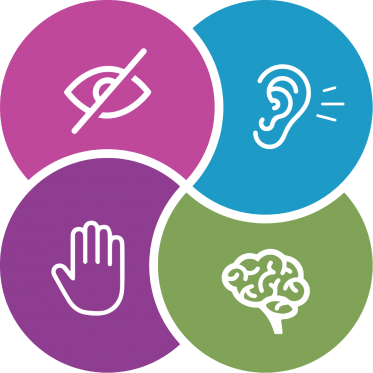 We are not lawyers and do not provide legal, business or tax advice.
Our sites and services are not substitutes for the advice or services of an attorney. We recommend you consult a lawyer or other appropriate professional if you want legal, business or tax advice.
Is your website ADA compliant?
Contact Mittun for a free assessment today.