Due to popular demand, we've decided to release our CEO's in-person presentation at the 2019 Classy Collaborative for all of you to enjoy.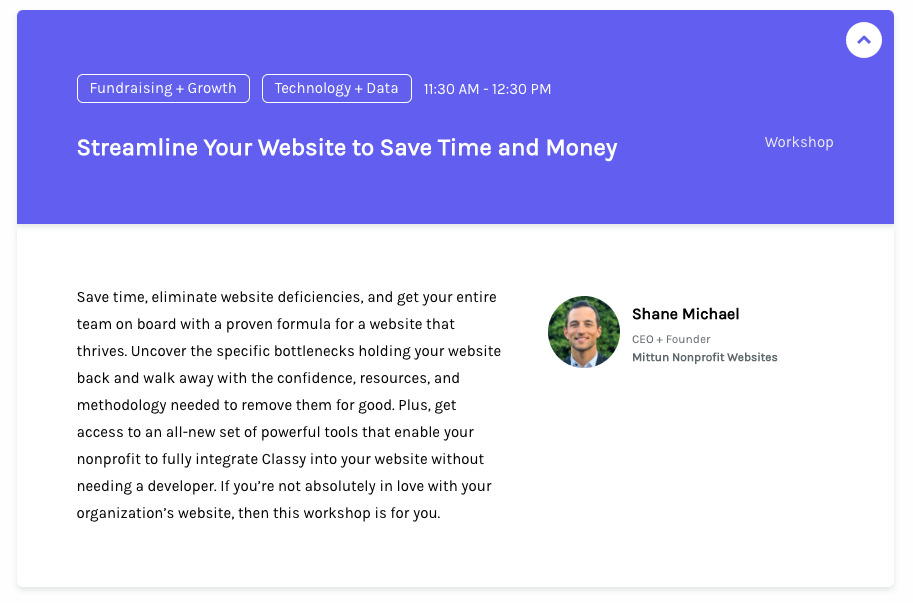 Streamline Your Website to Save Time & Money
Save time, eliminate website deficiencies, and get your entire team on board with a proven formula for a website that thrives. Uncover the specific bottlenecks holding your website back and walk away with the confidence, resources, and methodology needed to remove them for good. Plus, get access to an all-new set of powerful tools that enable your nonprofit to fully integrate Classy into your website without needing a developer. If you're not absolutely in love with your organization's website, then this workshop is for you.