Does this blog post even need an intro? Everyone above the age of two knows you must say thank you when someone gives you something. And every nonprofit professional knows that saying thank you when asking for donations goes beyond basic manners and enters the realm of relationship building. So I'll just breeze right past it and get right to the good stuff.
Welcome Packet for First Time Donors
Here's a fun one that's gaining traction with many nonprofits. Considering creating a welcome packet for first time donors. While they already know your organization and its mission given that they were invested enough to donate, a welcome packet can turn an acquaintance into a friend. 
Exclusive Content
Everyone likes being invited into the inner circle. Thank your donors by bringing them closer to the inner workings of your nonprofit. You could give private tours of your facility to those who give above a certain dollar amount, send a video of exclusive behind-the-scenes content, or host a small social gathering for higher tiered donors.
This also provides the added bonus of building trust between the donor and the nonprofit.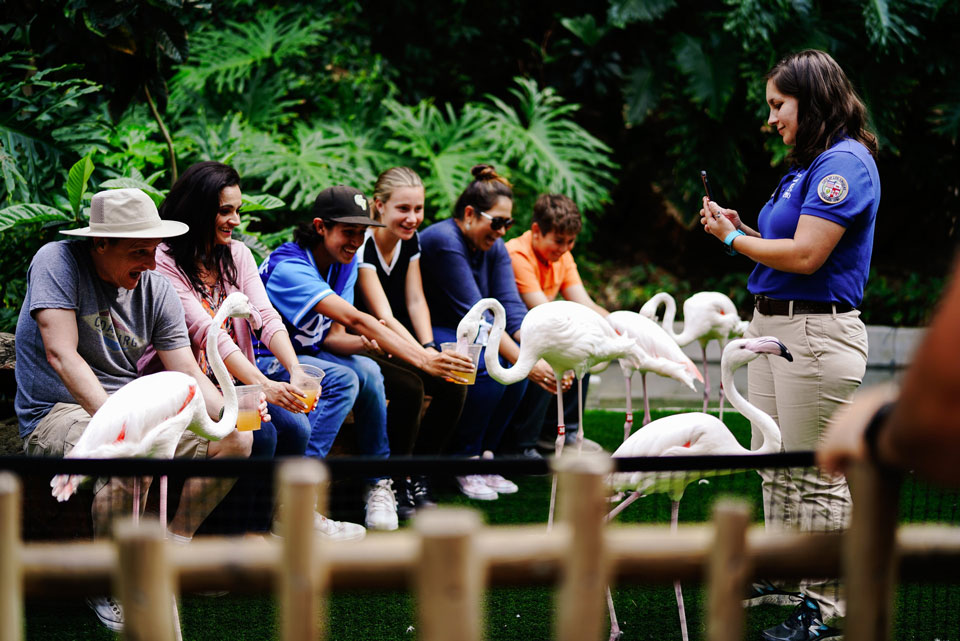 With a Discount
Nonprofits and for-profits can co-exist in harmony, especially when it comes to showing appreciation. If there is a business that supports your nonprofit, ask them if they would be willing to provide an exclusive discount or coupon that can be given to the donors. It's a win-win! The nonprofit gets to thank their donors in a unique way, and the business gets to showcase both their product/service and their involvement in the community.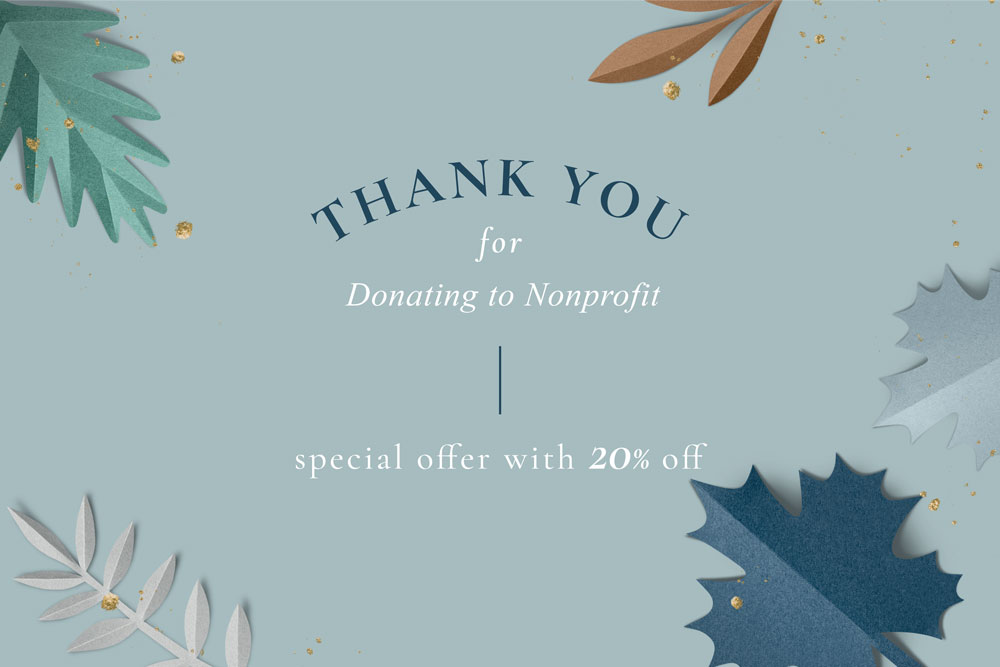 A Thank-a-Thon
Saying thanks shouldn't be a single person's job at the nonprofit. Instead, have everyone get in on the fun! Much like a phone bank campaign, distribute lists of donors to the staff and have them call each one. If your donor list is too big, focus on a single segment of your donor database. You could even ask volunteers to help make the calls as well (as long as you thank them afterwards!). While the purpose of these phone calls will be to say thank you in a personal and individual way, they may be so touched by the personal thank you that they make another donation.
Hello, this is (name) from (nonprofit). May I speak to (donor)? Hello, (donor)!

Since Thanksgiving is right around the corner, we wanted to say thank you. Your gifts to (nonprofit) have made it possible to (highlight an accomplishment of the nonprofit).

Thank you so much for your continued support. Have a lovely day!
Through Song & Dance
I'm not going to admit how much time I spend on TikTok each day, but I can assure you that there are dance trends going around. And people LOVE them. Whether your target audience is a younger crowd or you just want to have some fun with your thank you, consider recording your staff or clients putting their appreciation to song and dance. It's a good way to do something memorable, and if you're lucky, you may even trend.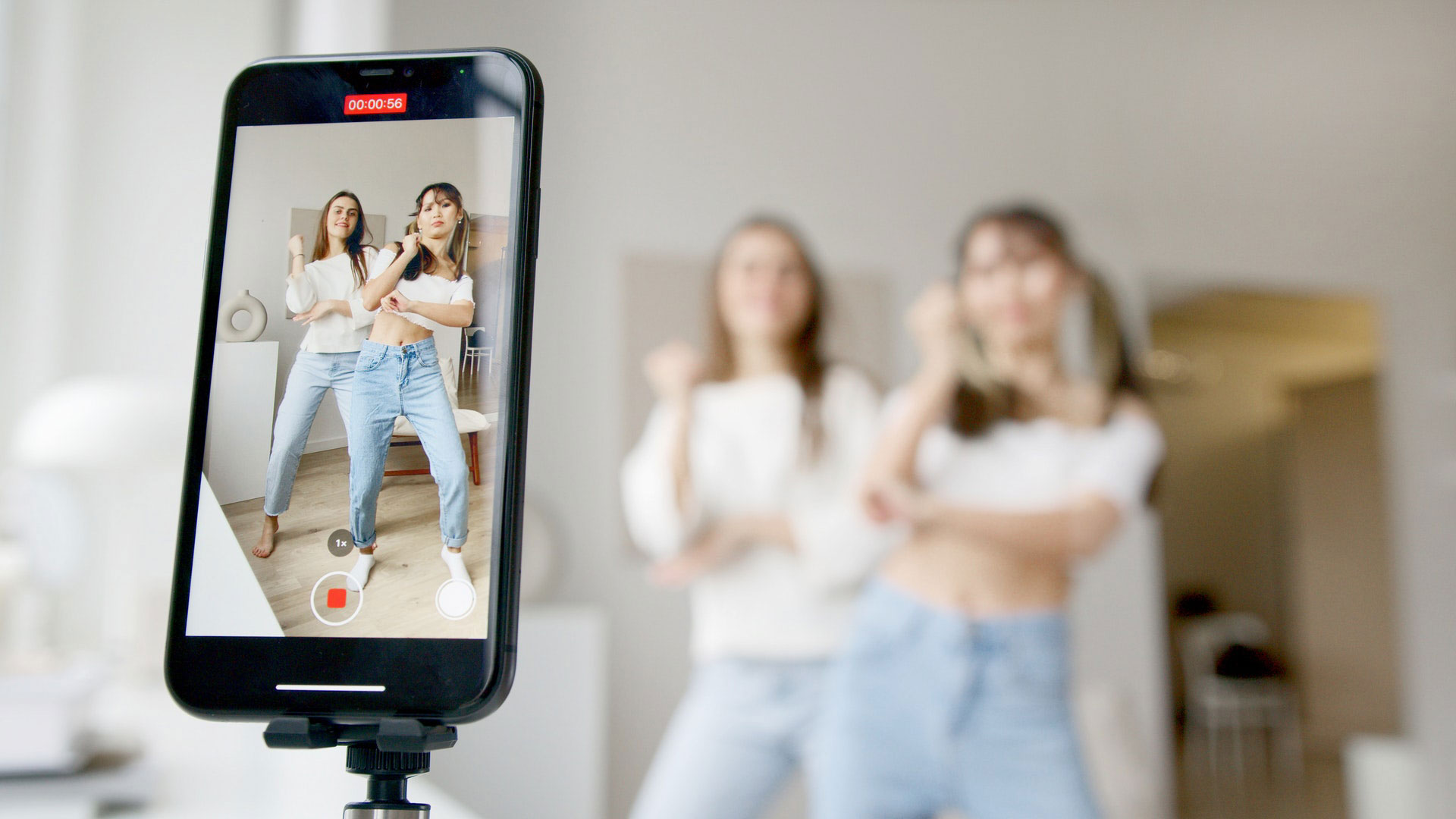 Build a Stewardship Matrix
By building out your communication strategy for different tiers of donors across various timelines, you can ensure all donors are receiving the same treatment and all donors are being thanked thoroughly. This will also be extremely useful in your nonprofit marketing funnel as well. Imagine the success you'd have creating both of these tools!
Your matrix will be unique to your organization, but here are a few samples as inspiration.
Celebrate Anniversaries
Celebrate the individual relationships with your donors by honoring their anniversary. Sending a card or a thank you each year is a great start, but as the donor's affiliation grows, increase the excitement by celebrating milestones. You could even create exclusive t-shirts or other swag for those who have been with you for five, 10, 15+ years.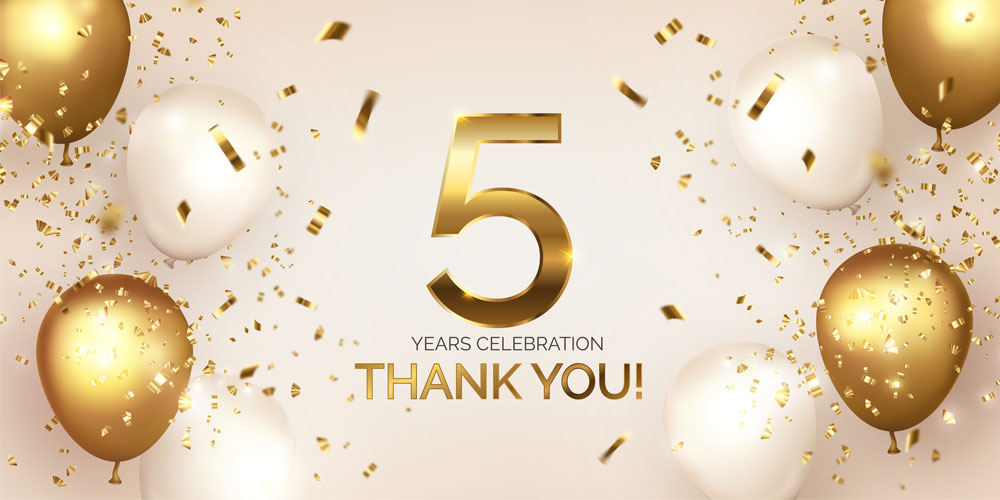 Send a Letter…. With a Surprise
Handwritten letters or custom cards are always a great way to say thank you. But add a dash of fun with a special surprise included. It doesn't need to be something big or expensive. Something simple like a balloon printed with a thank you message on it or a holiday ornament will bring a smile to their face and imprint the memory longer.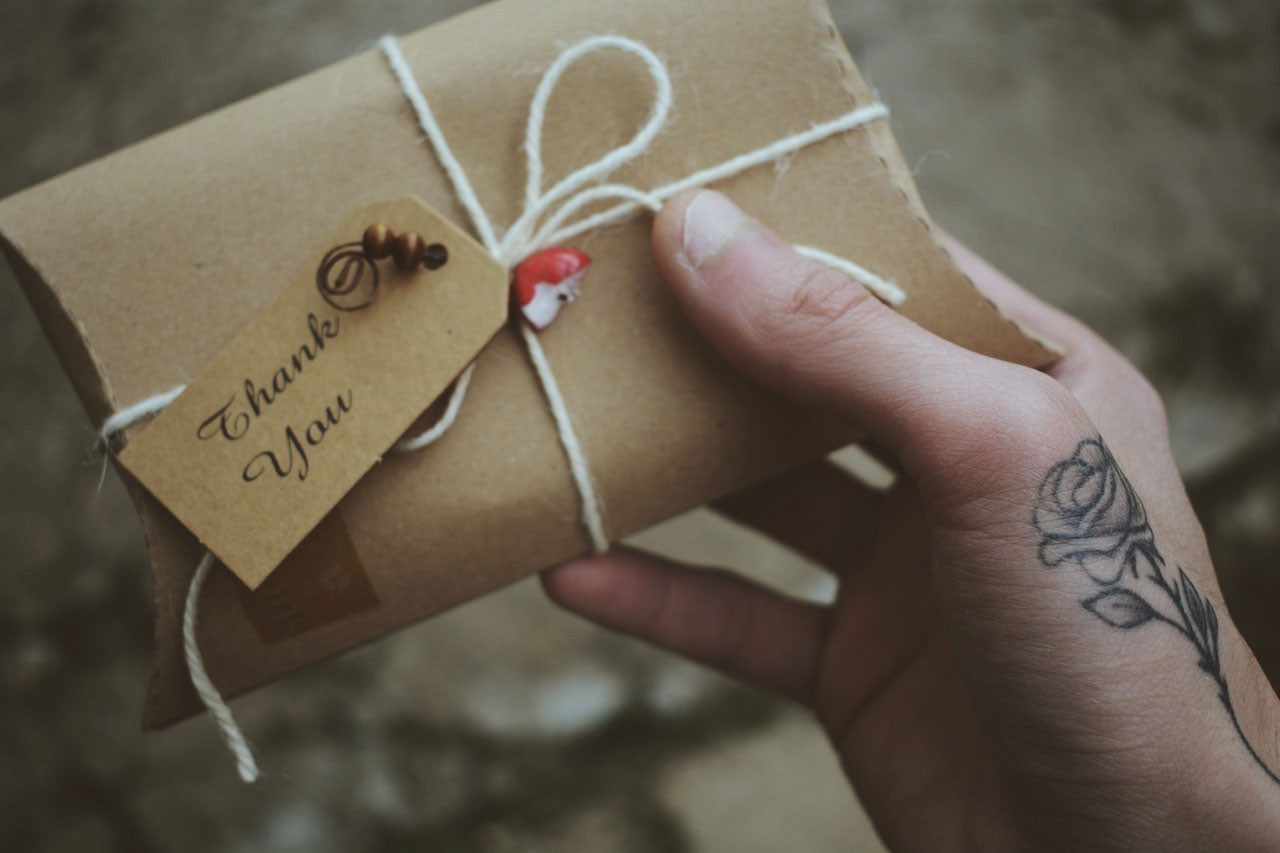 Create a Photo Book
Photo books are gaining popularity as a way to say thanks and show donors their involvement in a specific campaign. By capturing images and quotes from the beginning of a project through its completion, you can create a book that truly connects the donors to the work that they helped to fund. While this might not be an efficient use of resources for each and every donor, it would be a cherished keepsake for the higher donors.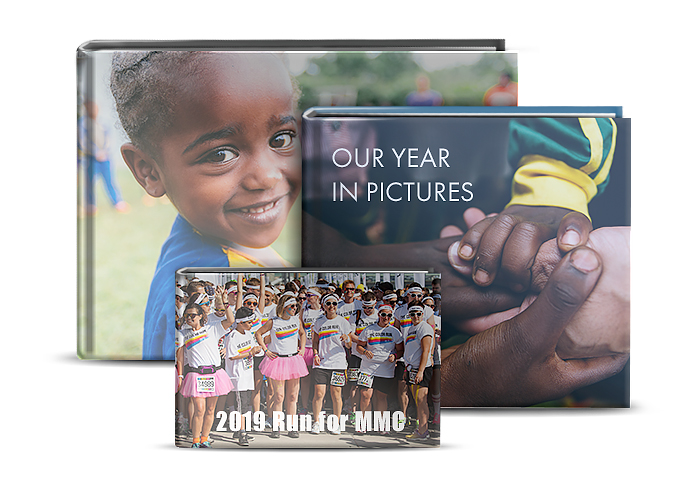 Dedicate a Webpage to Donors
So basic, yet so underrated. Thanking your donors publicly on your digital presence proves to donors and visitors alike that each gift matters. By segmenting the donors by tiers, you can thank every single donor, regardless of gift amount.
Back to Basics
Getting creative with how you thank your donors is great, but don't do so at the expense of the foundation of gratitude. Keep these basic principles in mind no matter how you thank your amazing donors.
Focus on the donor.
Sure, your mission is at the heart of the relationship, but this conversation should be about your appreciation of them.
Keep it personal.
They have probably heard the elevator pitch before. Take this time to demonstrate how the donor actually furthered the mission.
Be prompt.
Do you ever fail to respond to someone and then you don't want to reply and risk drawing attention to the fact that you dropped the ball in the first place? Create a plan that ensures each donor is thanked immediately, like with an automatic email after donating.
Say it again.
Thanking your donors isn't a one-and-done situation. In addition to the email, include them in end-of-year correspondence, annual reports, and more.
Mittun knows nonprofits and food banks. We know websites, and we know fun ways of doing mundane things. And we've been doing it for more than a decade.
For help creating an engaging digital experience for your donors that includes thanking them for supporting your nonprofit, we've got you covered. Between our website solutions for food banks and nonprofits, digital marketing strategies and unmatched customer support, Mittun is your partner in making the world a better place.
Want to try out any of these fun ways to say thank you?
Let's Talk
Is your website showing appreciation for your donors?
Contact Mittun for a free assessment today.