We are so amazed every day by the nonprofits we work with who are out there saving the world. But it isn't just the nonprofits and their generous donors who are responsible for helping the planet and its inhabitants. It is everyone's responsibility to give back – even corporations.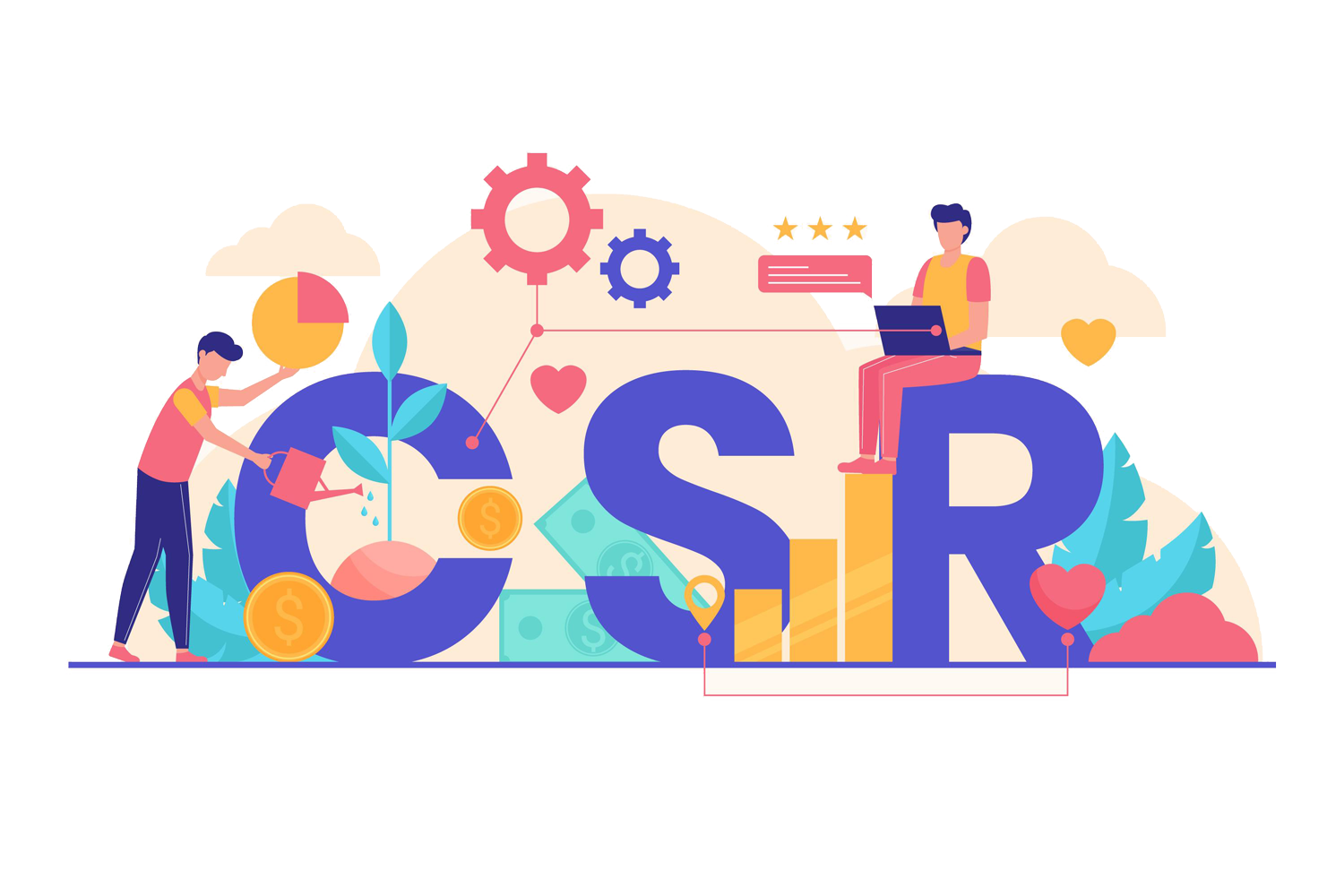 What is Corporate Social Responsibility?
Corporate social responsibility (AKA: CSR) describes a company's efforts to make society better in some way. By acknowledging their responsibility, corporations have the power to impact nonprofits, employees, and communities in a big way. While CSR can take many shapes and forms, here are the common buckets corporate social responsibility programs fall into.
What are the benefits of CSR?
While it is not a mandated practice in the United States, the benefits of Corporate Social Responsibility are undeniable. In 2019, corporations donated a total of $26 billion (yes, billion with a "b") to nonprofits. Here are a few other hopeful statistics and benefits of CSR:
People work for companies with gift matching programs
Fortune 500 companies offer volunteer grant programs
Billions donated by the top 10 corporations annually
It makes for happier employees.
People like working for companies that treat them well and treat society well. Employees who are aware of and involved in their employers CSR are more likely to be engaged in their jobs.
It makes for better business.
Just as people want to work for good companies, people also want to buy from good companies. When the public is aware of your efforts, they are more likely to support your brand.
It is positive brand awareness.
Not everyone wants to be sold to all the time. But when potential customers come across your brand name on a donor wall or acknowledged in nonprofit marketing materials, they will make a positive association.
What are some models of CSR?
There are many different Give Back models a corporation can employ to get started on the path of corporate philanthropy. While many companies will choose one model, many larger enterprises will combine several different models to suit the passions and goals of their diversified workforce. 
What are other companies doing?
Kraft opted for a unique, and very successful, marketing campaign. When they made the push to be more active on social media, they pledged to donate one meal for every "like" on Facebook. They then partnered with another organization to make their philanthropic efforts a permanent part of their CSR.
Google recently announced their 5-year goal of donating $1 billion in grants and offering their employees 1 million volunteer hours. They help close the education gap by supporting nonprofits that build digital learning resources around the world.
Microsoft aims to strengthen communities, and they leverage their expertise to do so. They recently donated $1.4 billion in software and services to nonprofits and NGOs. They were also able to donate $158 million through employee giving and their matching program.
How can you do your part?
While there is no "one size fits all" solution for corporate philanthropy, every single business can and should do their part to make the world a better place. For those who are just getting started, here are three easy steps to begin.
Share your goals internally and externally.
There is a misconception that philanthropy should done quietly, that you shouldn't brag about your efforts. Of course, you shouldn't announce your initiatives in a way that diminishes the people you are helping or discredits another company's efforts, you should proudly share your goals. Telling your employees and consumers isn't bragging – it is giving them the opportunity to join in the cause and builds trust.
Fundraise directly for a nonprofit.
Digital fundraising has skyrocketed in the past few years, and while this was originally the domain of nonprofits, businesses are taking advantage of the new tools and trends to fundraise directly for a nonprofit on their own website. Through simple plugins and fun gamification techniques, your CSR campaign can engage users in a way a donation drive never could.
Put your CSR program proudly on your website.
A simple and highly effective solution is to create a page on the business website dedicated to the company's philanthropy. For example, a linked page with a URL of www.samplesite.com/GIVEBACK allows you to demonstrate your goals and progress, and provides information to others on how they can support the cause. Even if the page isn't an invitation to others, such as if your company donates volunteer grants, highlighting the philanthropy you are doing internally will give others good feelings about your business, attracting more customers and talent.
These are just a few of the ways a business can take on their corporate social responsibility. And since Mittun has spent years immersing ourselves in digital philanthropy and web development, we are in a prime position to help you get started on this path. Whether you're looking for someone to brainstorm ideas or someone to implement your existing ideas, we've got you covered.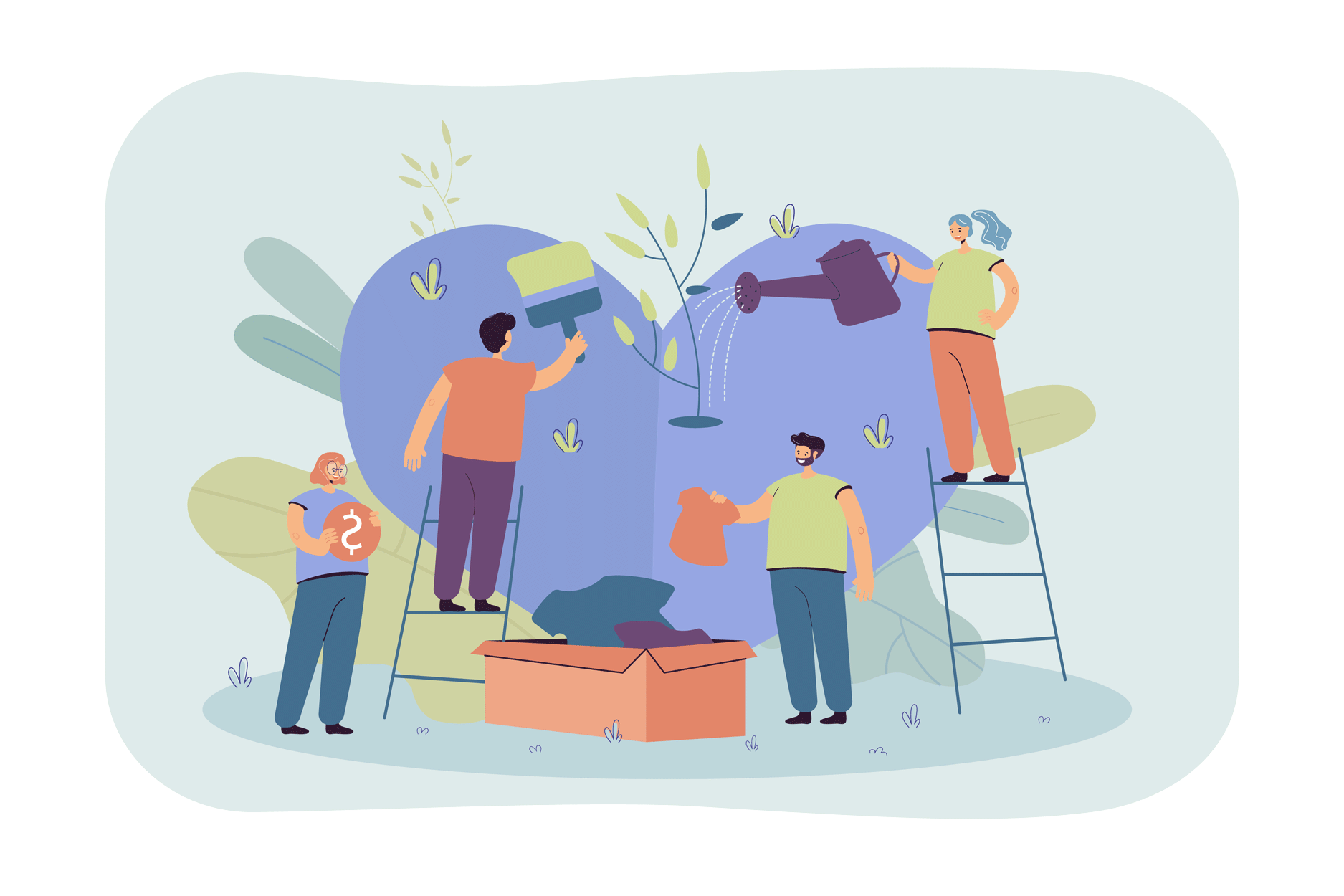 Are you looking for help with your Give Back model?
Contact Mittun for a free assessment today.