People want to get involved. They are more aware and more passionate about causes and social issues than ever before. But according to the Edelman Trust Barometer, people are also less trusting of institutions than ever before. Whether it is the government, businesses, or the media, people perceive them to not have the world's best interest at heart. So how do nonprofits and food banks build trust with the people who want to do good in the world but are hesitant to trust them?
Principles of Donor Trust
Step 1 is understanding where trust comes from. You can tell people you are trustworthy and ask them to trust you, but if there isn't action behind it, it will work against you. Here are the three principles of trust you must adhere to:
Transparency
In responsibility & leadership
Nonprofits are held accountable to many parties: the donors, the public, the IRS, the board, and more. Understanding and respecting these different circles show that they are taking their position seriously.
Authenticity
In outcomes & mistakes
It can be tempting to focus your communications on the success of your nonprofit, but nothing is perfect 100% of the time. Show all facets of your organization: your beliefs, your successes, and your failures.
Consistency
In vision and execution
Consistency builds credibility. This means you have to execute your programs as you said, but it also means consistently engaging with your supporters and adhering to the mission statement.
Following the principles of Transparency, Authenticity, and Consistency will earn your supporters' trust rather than trying to prove it to them.
Disclosure Statements
Disclosure statements – *yawn* Amirite? Disclosure statements might not be the sexiest thing on your website, but according to Charitable Solicitation Compliance, disclosures are mandatory on all asks for donations. They show that you are legitimate and accountable to the state in which you are registered. AND they show that you are trustworthy. So don't hide it in small, greyed out font at the bottom. It doesn't need to be front and center on your landing pages, but give the link a catchy headline like "Our Commitment to Good Stewardship" or "We are an Open Book." Chances are, most people won't read the legalese of your entire disclosure statement, but the existence of it will help to legitimize your nonprofit with donors.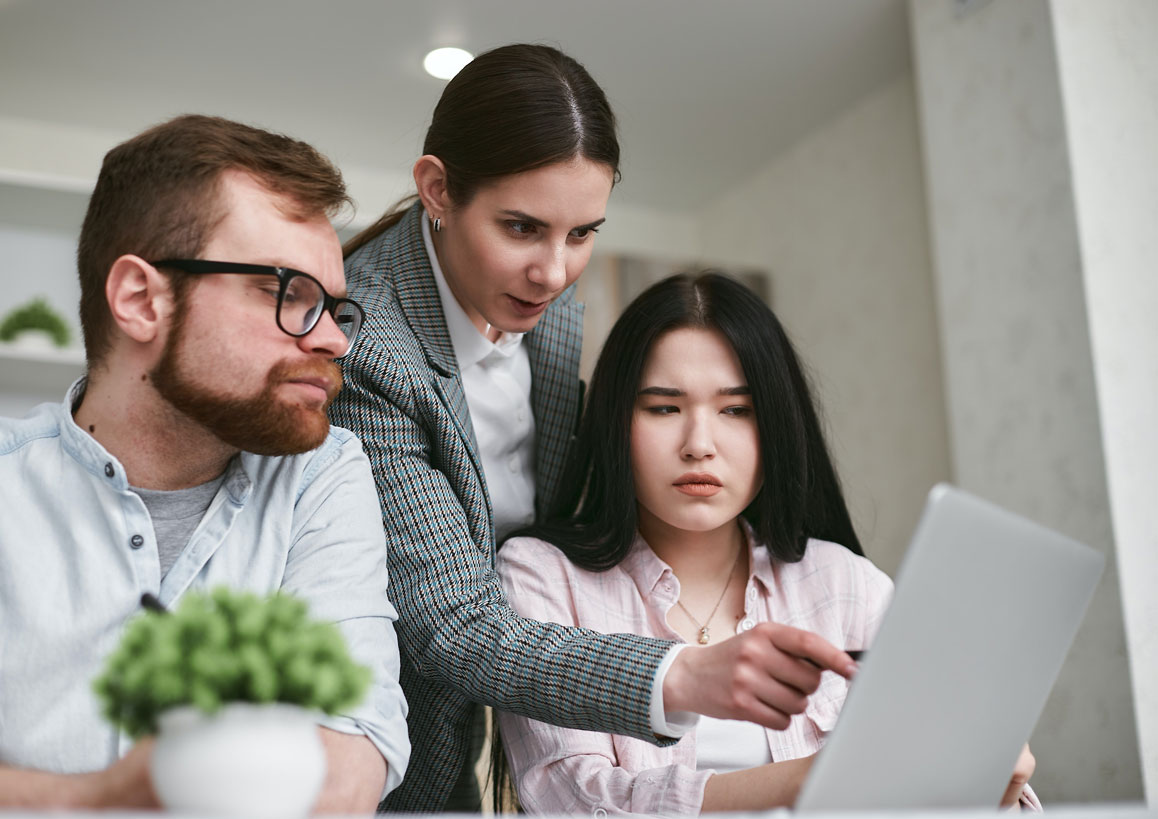 Annual Reports
Annual reports are a big deal. Back in the day, annual reports were sleep-inducing documents that were filled with numbers and likely mailed to the donor's home. With the wonder that is the internet, we can now combine data with story to help to deepen the relationship between the supporter and the nonprofit by visualizing the impact they had through their donation or volunteering.
Not only do annual reports have the potential to garner more support when done right, it is a natural opportunity for your nonprofit to be accountable and transparent. They can share in the success of the past year and reflect on areas to improve upon. They can see how much was raised, where it went, and the impact the organization had. It builds trust.
Provide Personal and Authentic Experiences
Online Opportunities
We are a web provider for nonprofits, so it should come as no surprise that we believe your online presence is mega important. It goes beyond consistent branding though (which is also pretty important). It is a means to connect with your supporters. It is a place to create a community. If visitors see that you are engaging in a consistent manner, they will get the impression that you are equally connected in other aspects of the organization and will be more likely to feel comfortable donating.
Your website is also the ideal place to tell your story and the stories of those you are helping. Before you can expect someone to become invested in your cause, you need to invite them into the work. Show them who their donation would help, why the mission is important work and what happens when the community comes together. Offer them first-hand experiences in a virtual setting, either through videos or livestreamed events, that allow them to feel a personal and authentic connection to the cause.
Offline Opportunities
If you really want to develop trusted and long-term relationships with your donors, sometimes playing it safe isn't the best way to go. They need to see for themselves what is needed and how they can make a difference.
For example, you could host a school supply drive at a local store, but allowing volunteers to spend time talking to at-risk middle schoolers about their goals will drive the point home so much harder. Give them an experience that changes their perspective on the education gap in the community and demonstrates the need for the donations, not a simple feel-good act that they forget about the next day.
Offering authentic and personal real world experiences will build trust between your nonprofit and its supporters by showing your impact in a way that even the best annual report can't. Just make sure that you are not disrespecting or exploiting your clients for donations. The purpose is to show the humanity behind the mission.
Start a Dialogue
In a time when so many people are reluctant to trust news outlets, it is important that nonprofits step up to help people understand what is going on in their communities. We have already mentioned how big of a role data plays in this, but telling authentic stories and inviting others into the conversation is equally as important. When talking about the problems your nonprofit is working to address, you don't need to have all the answers. In fact, admitting when you don't and asking the community for their input helps to build trust. Make the shift from selling your nonprofit as the all-knowing solution to inviting others to share their wisdom and ideas.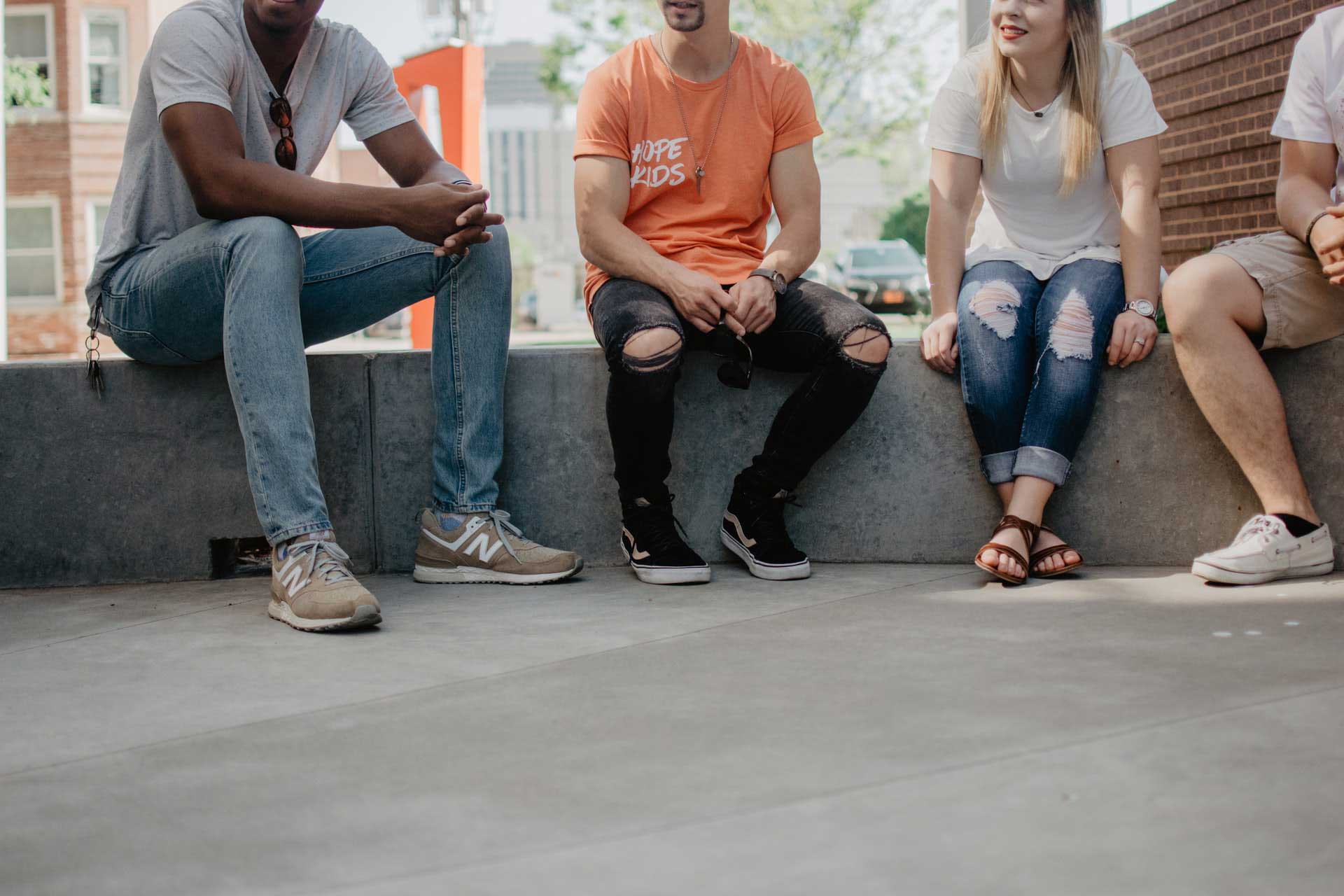 Say Thank You
Sometimes I feel like a broken record with how many times I include this in blog posts, but It. Is. Important. Consistently saying thank you to your donors and clearly communicating the impact they have helps to build trust. Say thank you publicly and individually. Use various media outlets like social media and emails with video. Personalize the message and do it more than once. Your donors, no matter how small a donation, are helping your nonprofit achieve its mission. They deserve thanks.
Just as it is with personal relationships, trust is a fragile thing. It is something you need to be aware of with all your donor interactions. Even nonprofits who have been around for decades need to remember that building trust is an ongoing process, especially if you want to retain old and attract new donors.
Are you building trust with your supporters?
Contact Mittun for a free assessment today.