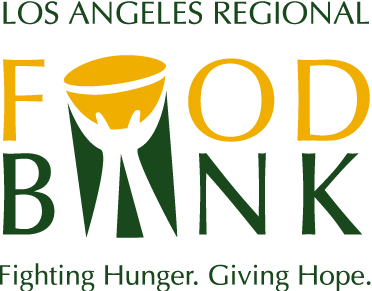 The LA Regional Food Bank serves more than 900,000 people on a monthly basis. With 1 in 5 people in LA County experiencing food insecurity, they rely on the generosity and support of their community to ensure no one goes hungry. But being one of the largest populations in the country, they need to be extremely proactive in meeting this need, particularly in such trying times.
Here's how they did it during Giving Tuesday and their end of year campaign in 2021.
The Challenge
The ongoing pandemic and related economic fallout created large numbers of people in the community who were facing food insecurity for the first time in their lives.
Many of these people had even previously been donors themselves, and had never expected that they might one day be on the receiving end.
The LA Food Bank was challenged to find more supporters from a smaller pool of people at a time when the need was greater than ever before.
The Solution
As their ongoing dedicated digital ad partner since early 2019, the LA Regional Food Bank entrusted the Mittun team with creating a Google Ad campaign. They knew the agency was up to the challenge to create a campaign that aligned with and propelled the LA Food Bank's Giving Tuesday and End of Year campaigns forward.
Where other digital marketing agencies would set into motion a plan brought to them by a client, Mittun lends their experience and expertise from start to finish.
When the campaigns were launched, Mittun monitored the progress every step of the way and ensured each step was well executed: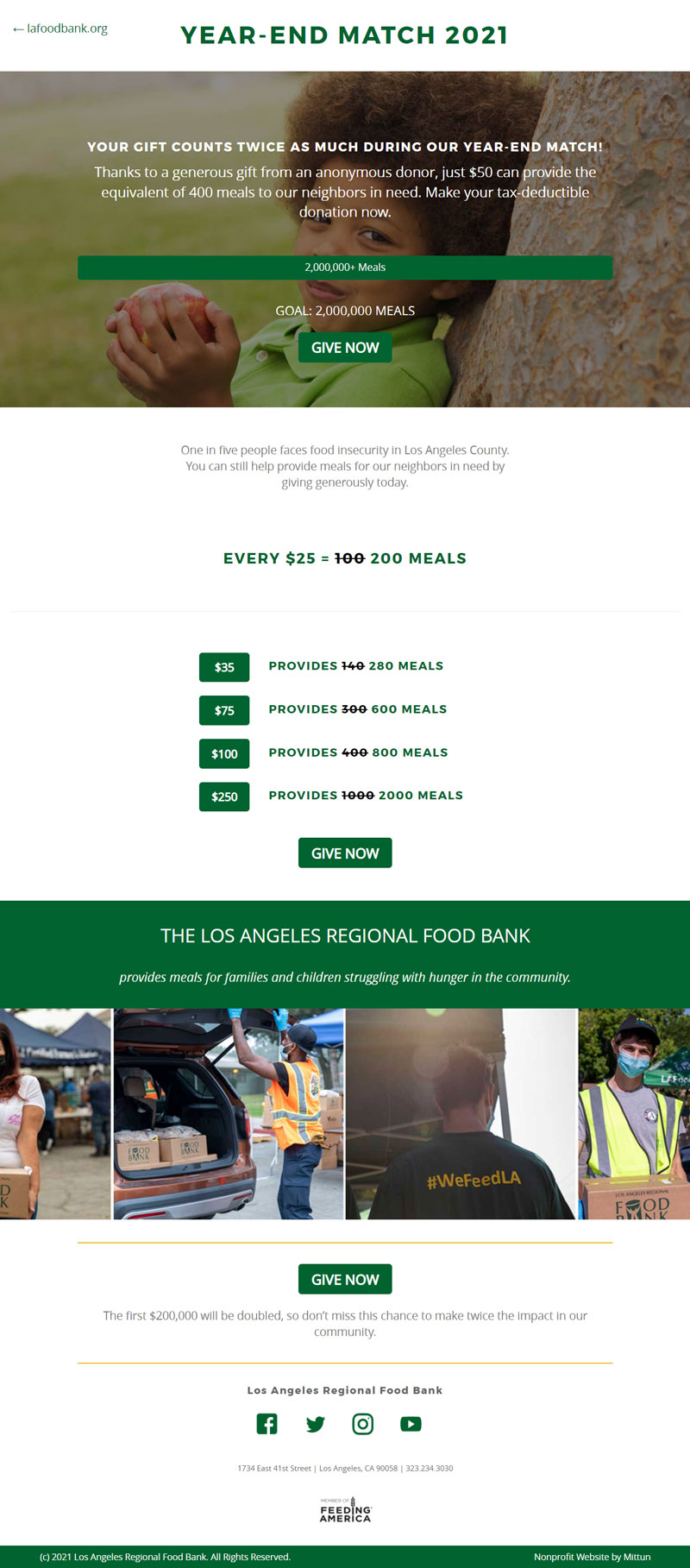 "Our only regret is not hiring them sooner.

Roger Castle

LA Regional Food Bank
Mittun launched the Google Ad campaign on November 25th to gear up for Giving Tuesday on November 30th. It ran through the end of the year when the LA Food Bank completed their campaigns. And when the final numbers were tallied, everyone was, once again, extremely pleased.
Thank you!
We at the Mittun team were once again honored to be able to be a part of something so special and positively impactful in the community, especially in such a time of need. We are extremely grateful for the opportunity to continue playing our part!
Are you ready to see amazing results on your campaigns?