#GivingTuesday is right around the corner, and that means the whole Giving Season is about to kick off! We've rounded up some of our most helpful posts to help you succeed – from beginning to end. Let's get into it.
Prepare Your Website
Since Giving Tuesday is primarily based online, now is a good time to give your site a tune up. While an efficient website is essential all year, ensuring you have the right pages with the quality content paired with a smooth user journey is more necessary than ever. After a year of so many people nearly living online, not only did the number of mobile users increase, online giving grew in size, dollar amounts and retention rates. People's standards have gone up and their patience for rookie mistakes is down.
Here are a few things to put at the top of your #GivingTuesday To Do List:
Is your site mobile responsive?
How's your site speed?
Is your website message clear?
Once you've got a solid website that will work quickly on any smartphone to get your #GivingTuesday message across. You're done, right? Not quite. Once they land on your site, you want to engage them.
Check Your Donation Flow
No matter your mission, no matter your goals, no matter your design – there are a few key components your donation page and form must have. 
Every online fundraising campaign and donation form should include these items:
Genuine Appreciation
Engagement
Transparency
Connection
Clear Navigation
Receipt & Tax Information
Look at it with a fresh lens and evaluate every step of the process, asking yourself these questions.
Did I feel appreciated?
Did I receive a receipt that included information about tax deductions?
Do I know where my money went?
Was I engaged after the donation was sent?
Explore your own organization's donation flow. Sometimes it helps to put yourself in the mindset of a new donor and do some "secret shopping" for your own nonprofit to see if you have a great donation page. 
Attract Recurring Donors
We live in a subscription-based world. We have monthly subscriptions to our TV shows, our meal plans, our self-care boxes, our hobbies, our kid's education and even our dog treats, all via a fee that magically gets taken from our bank account. Shouldn't our philanthropic efforts also be streamlined so seamlessly too?
Well, they can. A well-executed monthly recurring donor program brings your campaign efforts into 2021 and can be wildly impactful when done right. Recurring donors are 440% more valuable than single time donors, so it is worth the effort.
Here are our top tips for developing your recurring giving program.
Have a dedicated page for recurring donors
Treat your recurring donors as VIPs
Show it with Impact Tiles
Have fun with an exchange program
Involve them in peer-to-peer fundraising
Offer incentives
Your website can be a huge factor in increasing how many monthly donors contribute to your cause. Show them how necessary they are to the organization, prove to them the impact they can have, and continuously treat them like the VIPs they are.
Empower All Donors to Share Your Message
The message you share directly from your nonprofit to your donors during a campaign is powerful. But the real magic happens when those donors share it with their peers.
Social media is an incredibly powerful tool for driving donations. Online giving hit a whopping $27.8 billion in 2016 — and a huge portion of that was through social media. 21% of donations are made directly through social media, and another 14% of donations are assisted through social.
Which means, if you want your campaigns to be a success, you need a social media strategy that empowers your donors to share their message with their networks and act as an advocate for your organization.
But how, exactly, do you do that? 
What are some of the best social media campaign ideas for nonprofits?
Provide them with everything they need to share
Put a face to your organization through donor and donee stories
Say thank you
Spark their competitive spirit with peer-to-peer fundraising campaigns
Give them incentive
If you want to drive donations for your social media fundraising campaign, you need to get as many donors as possible. And if you want to connect with as many donors as possible, you need people to share your message. With these five strategies, you can get your donors just as committed to sharing your message as they are to donating to your campaign.
Focus on Donor Retention
With almost ⅓ of all donations being given in December, they are in big part from new donors. In fact, an estimated 70% of one-time donations come from donors who are brand new to the organization. While you should definitely celebrate these new supporters as you inch closer to or meet your goal for the year, your work is not done yet. If you want to retain these new donors' support in 2021, you have got to continue engaging them.
How can you continue to engage donors after they give?
Say thank you (this should be on every single list)
Encourage monthly giving
Share an engaging impact report
Announce your initiatives
You have worked hard to introduce new donors to your nonprofit throughout the year. With some forethought and planning and these handy tips, you can strengthen those relationships and increase your donor retention.
Say Thanks and Share the Impact
How do your donors know that your nonprofit is making an impact? Well, they don't. Unless you tell them. Nonprofit impact reports are data-driven documents that communicate the difference your organization made to the people or issue you are trying to help, and they promote accountability and transparency to your supporters. Phew, what a mouthful.
In a nutshell, it is a pretty powerful tool with important benefits.
What are the top benefits of an impact report?
People are more likely to donate their time and money to a cause that can prove its impact
The report connects the nonprofit to its donors by illustrating what you achieved together.
The days of yore featured impact reports that were dry, boring PDFs filled to the brim with numbers and blocks of copy in small font that were read only by big donors. Maybe. But thanks to technology, you can have an interactive, engaging webpage that offers benefits beyond telling the cut-and-dried facts. Of course, both versions of nonprofit impact reports – the outdated boring version and the exciting web-based upgrade – need to include the numbers. It is essential that you are providing factual data and financials. But how you present them makes a difference.
Be Resourceful
You are not in this alone. There are plenty of resources you can use to make this #GivingTuesday your best yet:
GivingTuesday.org shares everything you need to know about the big day.
Website solutions for Classy customers include a new donation or landing page.
Mittun knows how important Giving Tuesday 2021 is, and this is only the beginning. Check back for more tips, or reach out to talk about your specific strategy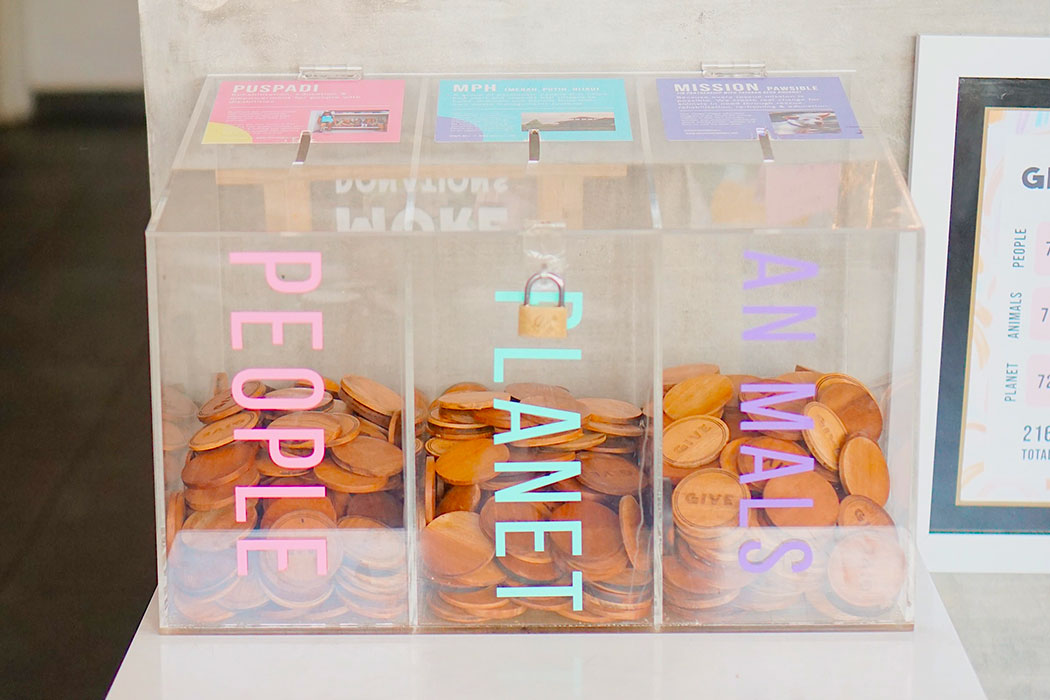 It's right around the corner. Are you ready for Giving Tuesday?
Contact Mittun for a free assessment today.