It's that time of year again, folks. The time when we simultaneously look back on the past year while planning for the year ahead.
Here are the top digital marketing trends for food banks and nonprofits in 2022.
Short form video is taking over.
Using videos in marketing is nothing new. But this trend of short videos that started gaining momentum in early 2020 is showing no signs of slowing down. Between Instagram Reels, TikTok, YouTube Shorts and even Twitter videos, it can seem hard to compete with the viral dances and opportunity for everyone to get their 15 minutes of fame. So don't. If you want to experiment with short form video, meet them on their turf without sacrificing your mission.
Brand Challenges
When you think of the epitome of video gold, do you think of toothpaste? Probably not. But Colgate ran a very successful TikTok campaign with the hashtag #MakeMomSmile. They asked viewers what they did to make their moms smile for Mother's Day, and encouraged them to share a video using their hashtag. By asking other people to create and share content, you can reach far more people than if you set out to make one viral video.
Behind the Scenes
Donors seek out authenticity and transparency in the nonprofits they donate to. By sharing short videos of the work your nonprofit does or the challenges your clients face, you are inviting the community to be part of the conversations. And since most videos on social media are now shot selfie-style on phones, you can capture these moments on the fly without worrying about scripts and editing.
Get ready for audio content to catch up.
Video has been hogging the show for a while, and it probably is going to remain on top in 2022, but more and more data is suggesting that audio will creep up on video very soon. According to recent surveys, about 20% of marketers are incorporating podcasts or other audio content into their digital marketing plans. And of those who are currently using it, nearly 40% say that it is their most effective tool. 
Not all brands and nonprofits who are using audio are diving right into the deep end and creating their own podcast show. Instead, they are looking for spots to appear as guests or creating a one-off interview to share with their audience. Get creative as you dip your toes into this emerging trend.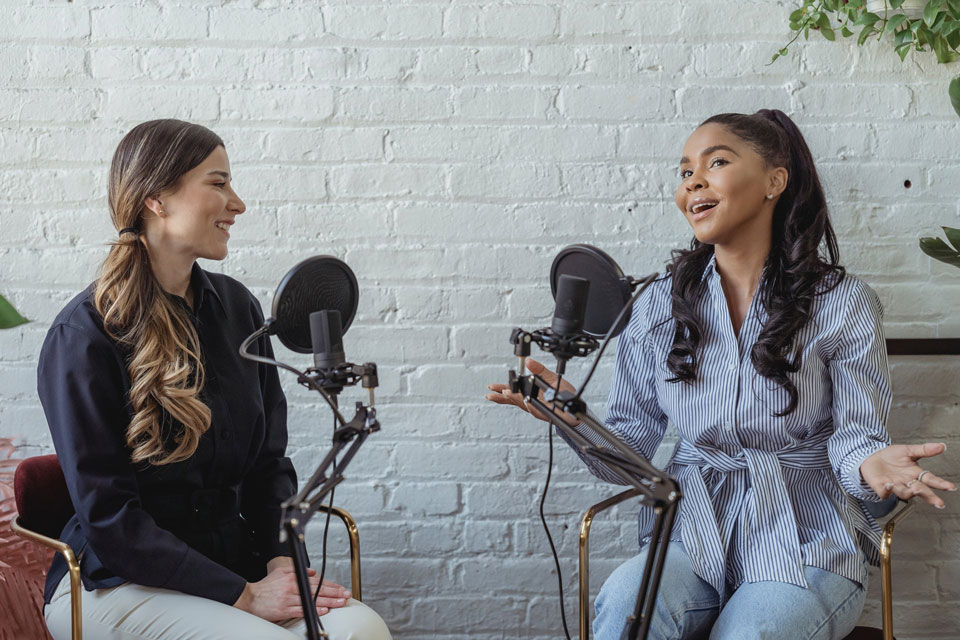 No more talking to the masses.
This one is quite the double-edged sword. On the one hand, 72% of people say they will only engage with messages that are tailored to their interests and habits, according to a SmarterHQ report. But on the other hand, 86% of people report being concerned about their privacy. So how do you balance personalization with privacy?
Data. Data data data.
We nerd out about data over here at Mittun. The more you know about how your donors interact with you and what matters to them, the bigger impact you can have in the world. And there are incredible tools via Google, MailChimp and others that allow you to capture the data your supporters feel comfortable sharing.
Donor Personas
This is certainly not anything new, but when you use the data to create personas of your current and potential supporters, you can cater messages and campaigns to the groups of people that will be most likely to engage with them.
Marketing Funnel
With your data and your personas, you can create nonprofit marketing funnels that lead potential supporters down a path to become super supporters. See how much fun this is?!
Automation is here for everyone.
The future of digital marketing is certainly AI-based, and automation is going to be the heavy-hitter here. Again, allow me to nerd out for a moment while I celebrate this trend becoming mainstream. There is a lot of planning and data analyzing that goes into creating an automated marketing campaign or funnel, but once you do? All that hard work sets each person on an autopilot path designed for them so you can focus on improving the process instead of maintaining it.
Automated marketing and AI tools have existed for years now, but they used to only be accessible to enterprise corporations since they were so cost prohibitive. Not anymore. MailChimp, which had long been exclusively an (affordable) email marketing tool, launched its initial automation tools in 2017 and has only been improving on them since then. They even took the plunge into AI in 2020. And yes, they are still affordable. This means that nonprofits who don't have the marketing budgets of Fortune 500 companies can jump on this trend, and see big results.
Sustainability is a design trend.
Sustainability efforts are everywhere – from how a restaurant packs your favorite takeout to how your purchases are shipped to offset carbon emissions. You wouldn't think there would be much room for sustainability in digital design, but as conversations about eco-friendly practices increased, so did the appreciation for nature.
In 2022, you can expect to see a lot more websites inspired by earthy colors and subtle nods to natural textures. Sage greens, earthy taupes and dusty rose pinks will replace some of the more bold primary colors, but not without a splash of modern. As much as we might want to get back to our roots, we can't deny our dependence on screens, and 2022 web design trends don't ask you to. Instead, these earthy tones are being paired with neon accents. Colorful icons, neon lines or bright buttons add delicate contrast that connect forward thinking technology with the earth-focused goals.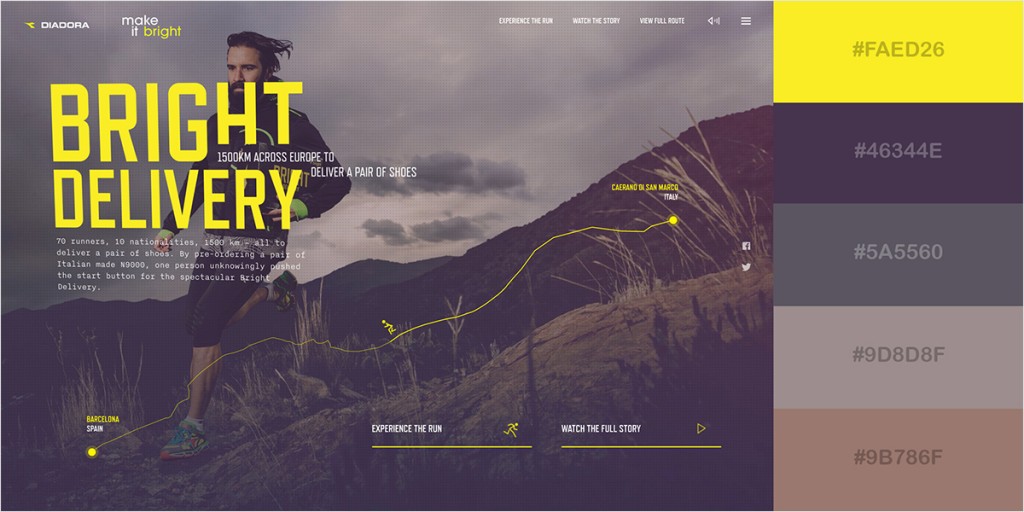 Social responsibility is a priority.
More than ever before, consumers are expecting brands to be transparent on issues and actively engage in making the world a better place. Just as your donors expect you to be transparent with what your nonprofit will do with their donation, consumers want to know exactly how a for profit company is using their dollars beyond lining pockets. We began to see this in 2020/2021 with the COVID crisis and demands for social justice. We can expect that more brands will be held accountable in 2022.
Since Corporate social responsibility is no longer optional for most companies, nonprofits can help fill the gap. But you need to position yourself as a reputable nonprofit with the capacity to work with or partner with a business. Even creating a simple page addressing many components of CSR and how your nonprofit can help them on that journey will go a long way in addressing the social responsibility of those not in the nonprofit sector.
Are you ready for 2022?
If there is one thing we've learned in the past few years, it is that we have to be ready to pivot on a dime. But you can enter 2022 with a strong framework that will allow your nonprofit or food bank marketing strategy to withstand whatever this next year throws at us. 
Fortunately, you're not alone. The right web agency can make a world of difference in bringing your ideas to life, or helping you come up with the ideas. At the risk of sounding cliche – we have our finger on the pulse of marketing trends in 2022. Contact Mittun to learn more about our expertise in digital marketing trends for food banks and nonprofits, and let's work together to help your organization thrive.
Want to learn more digital marketing trends for nonprofits?
Contact Mittun for a free assessment today.