Mittun has been around the block a few times. In order to ensure we are recommending and using the best tools for nonprofit websites, we have to give them a spin – including web platforms for nonprofits. Some are flops. Some get our nod of approval.
Here is the inside look into the four web platforms for nonprofits we recommend.
But like everything we do here at Mittun, we wanted to get this right before we passed it onto you. So I signed up for trials of each of them right here in 2020 to ensure total accuracy. Because I can assure you – the Squarespace I used in 2007 is certainly not the Squarespace anyone is using today.
I analyzed each one for six of the most important qualities you need to consider before signing up or switching over.
Squarespace
Squarespace holds a special place in my heart. While it was not the first platform I ever used to build a site (RIP GeoCities), it was the first I ever used professionally. 
Before it even asks you to create an account, it prompts you with a few preliminary questions. It asks what your site is about, and offers Non-Profit as an option. Then it asks what your goal is, and includes "Collect Donations" as an option. We are off to a great start.
Squarespace then offers you a few templates that might work for you based on your answers before even prompting you to create an account. You can easily and quickly create one for free and begin editing your site immediately.
The template you choose will likely have 4-6 predefined pages – Home, Contact, About and maybe a couple others. While a donation page is not a predesigned option, you can add a blank page and build it in using their Donation Block.
Squarespace Summary
Squarespace is great for a beginner who needs something fairly customizable and fairly quick, but difficult to scale if you end up needing something outside of the box later – especially in regards to fundraising.
Wix
It had been several years since I used Wix, and I have to admit I was pleasantly surprised. The process to create a site was extremely smooth. If you had your images and copy ready to go, you could easily spin up a site within a couple of hours.
The initial questions went further than just asking what type of business you were looking to create a site for. It recommended features based on your answers and allowed you to choose the pages you needed before it even dropped you in the editor. It also gave you variations on the sample theme to get your inspiration flowing.
However, the trade off for the ease in initial set-up means that you are more limited when it comes to customizing the design. You can edit the font, color scheme and certain parts of the layout, but you have to work within their parameters. You are also unable to easily switch template designs. So if your nonprofit rebrands or wants to restructure the site, you could be starting from scratch.
Wix Summary
This is the platform for someone who has zero experience in web development or design and no desire to learn. However, while it will get you a good-looking website up quickly, it may not grow with your nonprofit if there is a rebrand or it requires new capabilities.
Webflow
While most other web platforms emerged in the early 2000's, Webflow came on the scene in 2014 and made a name for itself. It did so by taking a sharp left turn from the path Squarespace and Wix followed.
Webflow uses casual language and an easy set-up process, but it's not joking around. During the quick tutorial after making an account, it will tell you all about the Box Model. Once in the editor, you can adjust the padding and margin of everything. You can switch to an inline layout. You can add page triggers. You can even alter the design of the cursor while hovering over a specific element.
And if any of those words were meaningless to you, you're not alone. This is not a beginner tool. That being said, having that capability could certainly elevate your site when in the right hands.
Webflow Summary
This is a powerful tool that is not for everyone. But if you are looking for web platforms for nonprofits that offer more control over the design of your site and are willing to learn web development, Webflow could take you far. It also boasts a more impactful donation app than Squarespace and Wix.
Wordpress
No point in tiptoeing around it – WordPress is #1. We love it. Our clients love it. 38% of all websites love it. And it is not without just cause.
WordPress is the only option on this list that is open source. This means that more brilliant minds are given the opportunity to create themes, apps and integrations to accompany it. If there is something you want on your site, chances are someone else has already created it for you.
Because so many big names depend on WordPress (like Disney, the BBC and Beyonce), it has to be the best. It is known for being the fastest, most efficient and most stable. I mean, come on. If Beyonce gives it her approval, who are we to argue?
We use Pantheon to create WordPress sites, and it is so smooth. It eliminates the slightly more cumbersome downloading process normally associated with building a WordPress site from scratch.
After creating a Pantheon account, all you do is ask it to create a WordPress site for you. Easy peasy. However, unlike some of the other programs, it does not ask you what your goals are for the site. You have to do the heavy lifting to determine your theme and plug-ins (your design and functionality).
Of course, as a nonprofit you will likely want fundraising and donation capability. WordPress also excels in this category with ClassyPress, the plug-in that connects your site to Classy.org.
WordPress Summary
Can you tell we're fans of WordPress? We've been in this game for a while and continuously test out what is available. WordPress continually rises to the top with its design, functionality and fundraising abilities.
Conclusion
Web platforms for nonprofits have come a long way, even in the last few years. Each one I tested offered full control of the SEO and offered the ability to edit the mobile view of the site. They all provided some form of donation capability and help along the way. But a couple outshone the others.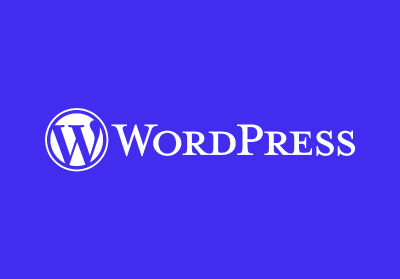 Best for Fundraising
Classy is the tool for fundraising, and WordPress offers the plug-in to get the most out of it.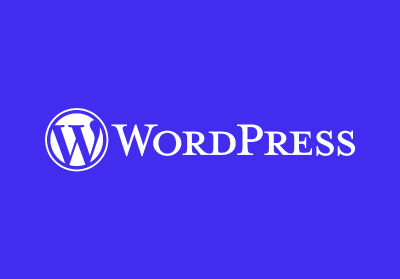 Overall Winner
For design, fundraising and scalability, you cannot beat WordPress.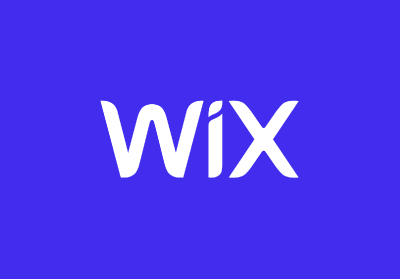 Best for Beginners
Wix does a great job of offering decent websites for those fresh on the scene. 
Shoutout to Squarespace
for their leaps and bounds
improvements since 2007.
Honorable Mention to Webflow
for being a great learning tool for those interested in serious web design.
What now?
We are all about sharing our resources with you. Now that we've covered web platforms for nonprofits, check out what fundraising platforms, plug-ins and other tools we recommend.
Or go back and explore your own site. Do you need a new site? Need info on maintenance? Or how to manage the SEO that we talked about constantly in this blog?
We've got you covered.
Want help deciding which web platform works best for your needs?
Contact Mittun for a free assessment today.